Clarksville, TN – On February 23rd, around 8:00am, Clarksville Police were called to Gateway Medical Center in reference to an alleged robbery which occurred somewhere on Peachers Mill Road.
The victim, Jesus Martinez, 25 had sustained a severe knife injury to his left wrist. It had been cut to the bone and was bleeding heavily.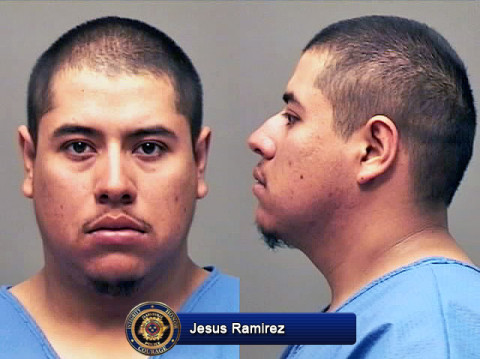 According to the victim, he had left the home of his girlfriend's parents on McClardy Road and was walking down Peachers Mill Road when a white Cadillac stopped, two men got out, and demanded money.
Officers were told one of the men had a knife and the other had a handgun and, after Ramirez gave them his wallet with three hundred dollar, he was cut with a knife. He then said that he flagged down a cab to take him to the hospital.
Due to the severity of his injury, he was transferred to Vanderbilt University Medical Center.
Detective Dave Keenom was called out to take over the investigation. It did not take long to see some disconnects in Ramirez's story. He still had sixty dollars in his possession after the alleged robbery.
Once officers returned to the scene of the where Ramirez claimed to be robbed, they followed a blood trail to a McClardy Road residence. That's when the real story started to come to light.
Ramirez had been in an argument in Oak Grove, with his girlfriend, about him driving her vehicle after he had been drinking. She left and went to her parents house on McClardy Road and Ramirez had followed her there. There had been a verbal confrontation at the residence but no physical assault and Ramirez left without any signs of injury.
Detective Keenom determined that Ramirez had cut himself outside of the McClardy Road residence and the story had been fabricated in an effort to prevent his girlfriend's family from calling the Police since Ramirez already had two warrants on file. There was also a bloody knife located in the front yard which was identified as belonging to Ramirez.
On February 24th, after Jesus Ramirez was released from Vanderbilt, he was booked into Montgomery County Jail and charged with False Report and had two previous warrants for Aggravated Assault.
Jesus Ramirez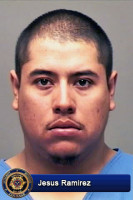 Name: Jesus Villanueva Ramirez
DOB: 1/ 16/ 88
Gender: M
Race: H
Address:  621 Marissia Street, Oak Grove, KY
Arresting Officer: Scott Kirkman
Charged With: False Report, Two Warrants for Aggravated Assault
Booked Into: Montgomery County Jail
Bond: $15,000.