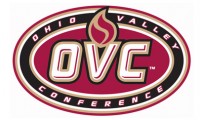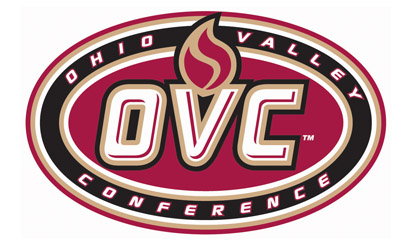 Brentwood, TN – Chris Horton, who became the first conference player to block 100 or more shots since 1996-97, has been named the Ohio Valley Conference Freshman of the Year.
In addition, Horton and Govs' leading scorer Travis Betran were been named to the OVC All-Newcomer team. The OVC post-season basketball honors were announced Tuesday by the league office after a vote of league coaches and sports information directors.
In his first year in the program, Horton finished the season with 100 blocks, including a school-record seven blocks on four different occasions. Those 100 blocks also ranked as the fourth most in OVC history.
Horton also snapped the APSU record for single-season blocks (83), set by Josh Lewis in 2003-04. Horton also has moved into seventh place in career blocks after just one season. His 3.23 blocks per game have him ranked sixth nationally in the most recent NCAA Division I statistics.
In addition, Horton averaged 8.2 points, shooting 54 percent from the floor, and 6.8 rebounds per game this season, including seven double-doubles. The Decatur, Ga., native scored in double figures 13 times, including a season-high 21 points against Oakland City, Dec. 5.
Betran, meanwhile, joined the Governors just as school was starting last fall and proceeded to lead APSU in scoring at 17.2 points per game. That average was the best by a Gov since Drake Reed averaged 21.9 ppg in the 2008-09 campaign.
The junior guard, who transferred from Kilgore College, scored in double figures in 27 of APSU's 31 games, including 11 games of 20 or more points. He scored a season high 30 points at Southeast Missouri, Jan. 3.
Until a recent shooting slump, Betran ranked in the nation's top 20 in both three pointers made and field goal percentage. In the most recent NCAA statistics, Betran is ranked 36th in three pointers made (2.71) per game along with 34th in three-point percentage (41.2 percent).
The Harlem native's free-throw percentage (84.4 percent) ranks 61st nationally—he shot 90 percent from the line during OVC play.
Betran and Horton were joined on the All-Newcomer team by Eastern Kentucky's Glenn Cosey and Corey Walden along with Tennessee Tech's Jeremiah Samarrippas and Eastern Illinois' Sherman Blanford.
Austin Peay failed to gain any player on either first- or second-team All-OVC. Belmont's Ian Clark and Murray State's Isaiah Canaan headed the first team while being named co-OVC Players of the Year. Clark also was chosen as the OVC Defensive Player of the Year.
They were joined by EKU's Mike DiNunno, Belmont's Kerron Johnson, Murray State's Ed Daniel and Tennessee State's Patrick Miller.
The second team included two more Tennessee State players, Kellen Thornton and Robert Covington, along with Tennessee Tech's Jud Dillard, Jacksonville State's Tarvin Gaines and Southeast Missouri's Tyler Stone.
Rick Byrd, coach of the OVC East Division champion Belmont, was named league Coach of the Year in the Bruins first season as a conference member after moving from the Atlantic Sun.