Clarksville, TN – Austin Peay State University's baseball team continues its 12-game homestand when it hosts the Riverview Inn Classic, Friday-Sunday, at Raymond C. Hand Park.
The six-game, round-robin tournament will feature APSU vs, Creighton, Milwaukee and University of Arkansas-Little Rock(UALR) with two games scheduled each day. It will be the first time Austin Peay has met Creighton and UALR on the baseball diamond, while Milwaukee returns for the 19th meeting in the series after a one-year hiatus.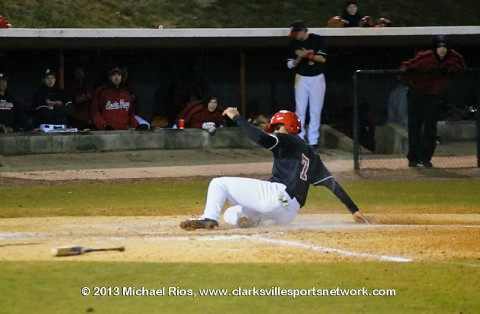 Austin Peay's 10-2 start is its best 12-game start in program history, equaling the 1958 squad which finished its season with a 10-2 record. The Govs have won their last two games when trailing after six innings. Junior second baseman Jordan Hankins has a multi-hit outing 7 times during his team-best 9-game hit streak (17-for-36, .472, 10 RBI) and senior left fielder Cody Hudson hit a walk-off 3-run home run against Michigan State, Monday, and has 7 RBI in the Govs last two games.
Junior first baseman Craig Massoni leads APSU with 17 RBI in 12 games this season and is the reigning OVC Player of the Week. Junior third baseman Kevin Corey has 6 hits in his last 3 games (6-for-18, .333), improving his average 125 points (now .167) during that span. Senior shortstop Reed Harper moved into the No. 6 spot in the lineup, Wednesday, and was 1-for-2 with 2 walks.
Right fielder Rolando Gautier had a seventh-inning single against Western Kentucky, Wednesday, to end an 0-for-14 stretch while senior catcher P.J. Torres has started all 12 games behind the dish and has caught 99 of the team's 108 innings pitched this season.
Freshman Tommy Hager made his third start at designated hitter, Wednesday, he is one of four players to start at DH this season. Hankins and center fielder Dylan Riner have reached base safely in all 12 games this season.
Friday starter Lee Ridenhour returns to the mound after pitching 2-plus innings, last Friday against Michigan State in contest declared "No Game" after snow halted play.
Saturday starter Casey Delgado threw six scoreless innings for the win in what was ultimately the series opener against Michigan State.
Sunday, southpaw Zach Hall moves into the No. 3 spot in the rotation after starting and earning no decision in the Monday series finale against Michigan State. Closer Tyler Rogers is 1-0 with Division I-leading six saves in nine appearances this season.
Closer Tyler Rogers was one of five players leading Division I with five saves after three weeks – the NCAA releasing its first Division I national rankings, Monday. Following the release, Rogers has picked up a victory and his season's sixth save in the Govs three games this week.
Massoni Named Player of the Week
First baseman Craig Massoni was named the Ohio Valley Conference's Player of the Week, March 4. The Danville, CA, product led the Govs with a .385 batting average and seven RBI in three games the previous week. Massoni began the week with a 3-for-4, six RBI performance against Southern Illinois.
In that game, each of his three hits went for two RBI and the first two gave the Govs the lead while the third provided key insurance runs in a victory. Massoni tacked on a 2-for-4 outing in the Michigan State series opener, including an RBI single in the fifth.
APSU Ranked
Austin Peay moved up to No. 13 in the March 4 version of the CollegeBaseballDaily.com Mid-Major Top 25 Poll. The group around the Govs includes No. 10 Southeastern Louisiana, No. 11 Florida Gulf Coast, No. 12 Indiana and No. 14 Creighton. Missouri State was the No. 1 team in the poll for the third consecutive week. Belmont continues to receive votes in this week's poll and was the sixth team listed outside the top 25.
The Teams
The Milwaukee Panthers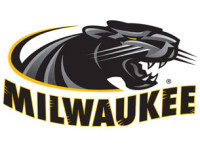 Milwaukee brings a 3-7 record into this weekend's action, most recently losing a three-game series, 1-2, at Evansville. Interestingly, the Panthers have only three players that have played in all 10 contests this season, sophomore second baseman Michael Porcaro is one member of that trio and is batting .385 this season with 8 RBI.
Senior catcher Will Fadness is another 10-gamer for the Panthers and brings a .310 batting average, 2 home runs and 12 RBI into the weekend, while senior pitcher Jake Long will make his season's first start against the Govs after beginning the season with three relief appearances after missing 2011 due to injury.
The Creighton Bluejays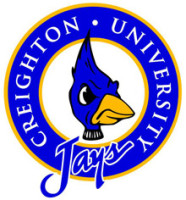 Creighton brings a 4-2 record into the weekend. The Bluejays opened with an impressive 3-game sweep at Dallas Baptist, February 15th-17th, but did not play again until meeting BYU last weekend, wining one game in the three game set. Creighton's offense has not been flustered by the limited action, posting a .319 batting average.
Sophomore catcher Kevin Lamb leads the Bluejays with a .467 batting average and 6 RBI. Senior shortstop Alex Staehely is batting .429 but leads the team with 4 doubles and 7 RBI. Senior pitcher Nick Musec will take the mound against APSU, Saturday, and has a 0-1 record and 3.12 ERA in his season's first 2 starts.
The  UALR Trojans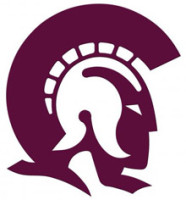 UALR (Arkansas-Little Rock) has been the busiest team of this weekend's quartet, with a 9-4 mark. The Trojans have played all 13 games at home this season and will be making their first foray outside Little Rock. Senior designated hitter David Guarno leads the team with a .400 batting average, 2 home runs and 6 RBI in just nine games.
Senior catcher Blake Johnson has been the bigger threat with a .348 average, 5 doubles, 3 home runs and 9 RBI. Junior pitcher Ethan Schlechte will face the Govs, Sunday, and has a 2-0 record and 2.76 ERA in three previous starts, striking out 11 in 16.1 innings.