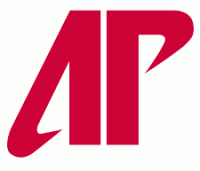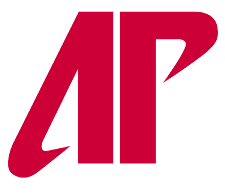 Clarksville, TN – It's time to laud all current and former female athletes at Austin Peay State University.
The second Women in Athletics celebration, scheduled for April 5th-6th, will spotlight the 40th anniversary of Title IX, monumental federal legislation first enacted in 1972 that requires gender equity in sports and other key educational programs receiving federal funding.
The law states, "No person in the United States shall, on the basis of sex, be excluded from participation in, be denied the benefits of, or be subjected to discrimination under any education program or activity receiving Federal financial assistance."
When Title IX became law on June 23rd, 1972, it changed the landscape of collegiate athletics. Title IX's impact over the last 40 years have been profound, and APSU takes this opportunity to commemorate the success and excellence of those individuals who have worn the Governor's jersey with pride through this milestone.
Every two years, the Women in Athletics event will focus specifically on one sport and/or milestone. The goal is to celebrate women's achievements in athletics and raise awareness and money for the women's athletic programs.
The schedule includes a number of activities April 5th-6th
Celebration of Women's in Athletics Dinner
6:00pm, Friday, April 5th
Foy Fitness and Recreation Center
Cost is $25.00 per person. RSVP to the APSU Alumni Relations Office, 931.221.7979.
Celebration of Women's Athletics Alumni Social
9:00pm, Friday, April 5th
The Gilroy Neighborhood Pub at 140 University Avenue.
Fun Walk to Celebrate Women
9:00am, Saturday, April 6th
Begin and end on Drane Street near the Cheryl Holt Softball Field
Individuals and teams are invited to walk around the APSU campus to help raise awareness and funds for APSU women's athletic programs. Registration is $10.00 per person, which is tax deductible. All registered walkers will receive a T-shirt. There are no limits on team size, but each must have a team captain.
If you would like to participate, contact the Alumni Relations Office at 931-221-7979.
Lady Govs Softball vs. Morehead State in doubleheader
Noon, Saturday, April 6th and 2:00pm, Sunday, April 7th
Both at the Cheryl Holt Softball Field
Lady Govs Tennis vs. Tennessee State
1:00pm, Saturday, April 6th
Governors Tennis Center
Lady Govs Soccer vs. WKU
5:00pm, Saturday, April 6th
Morgan Brothers Soccer Field
For a complete and up-to-date schedule of events for the Women in Athletics Celebration please visit, www.apsu.edu/alumni.
To make a donation or pledge to help support the endowment, call the APSU Office of University Advancement, 931.221.7127.