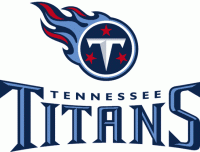 Nashville, TN – The Tennessee Titans waived safety Jordan Babineaux and guard Mitch Petrus.
In addition, they were informed by guard Steve Hutchinson that he will be retiring after a decorated 12-year NFL career.
Babineaux, who's played nine seasons in the NFL, signed with Tennessee as a free agent in 2011. He recorded a team-high 117 tackles in 14 starts and 16 games that season and added 92 tackles in 12 starts and 16 games in 2012. Babineaux also recorded one interception in each of those seasons, including a 97-yarder that he returned for a touchdown at the Cleveland Browns in 2011.
Petrus joined the Titans in December after he was placed on waivers by New England. He appeared in the final two games of the season and made one start for the Titans at Green Bay.
Titans general manager Ruston Webster thanked the players for their service in a statement.
"All three of these players spent different amounts of time in our organization, but all three made contributions to the team in some way and I would like to thank them for the efforts, " Webster said. "Hutch has been a great player and I am happy for him that he can walk away from the game under his own terms.  I have been with Babs for several years in both Seattle and Tennessee and I have always respected how he played the game."
Hutchinson started 12 games for the Titans in 2012 when he served as a team captain in his first year in Tennessee. His season was cut short when he suffered a knee injury against Houston on December 2nd. Hutchinson previously played five seasons in Seattle (2001-05) and six in Minnesota (2006-11) before signing with Tennessee as a free agent last March.
Hutchinson entered the NFL as a first-round selection (17th overall) by the Seattle Seahawks from the University of Michigan in 2001. He earned seven Pro Bowl selections (2003-09), five first-team All Pro selections (2003, 2004, 2007-09), advanced to the playoffs on five occasions (2003 – 05, 2008, 2009) and logged 169 NFL starts.
Hutchinson blocked for a 1,000-yard rusher in 11 of his 12 seasons and helped Shaun Alexander, Adrian Peterson and Chris Johnson achieve significant rushing accomplishments.
Titans coach Mike Munchak, a Hall of Fame guard, said Hutchinson "had a great career in this league."
"Over the past decade, he was the best guard in the league in my opinion," Munchak said. "I've always enjoyed watching him on tape – how he dominated guys. It was great getting a chance to work with him this year and to know him a player and a person. I wish him and his family the best in retirement."