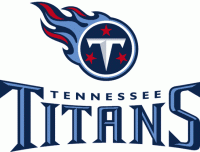 Nashville, TN – The Tennessee Titans on Wednesday announced they have agreed to terms with full back Quinn Johnson on a multi-year contract.
Johnson played in 16 games for the Titans last season and was the lead blocker for RB Chris Johnson.
Quinn Johnson has played in 40 games during his four-year NFL career with the Green Bay Packers, Denver Broncos and Tennessee. Last year he recorded four carries for five yards and five receptions for 40 yards. «Read the rest of this article»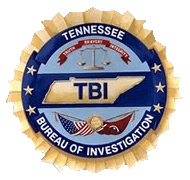 Nashville, TN – The Tennessee Bureau of Investigation today announced the winner of the state's 2013 Missing Children's Poster Contest whose entry will be submitted to the national United States Department of Justice (DOJ) poster contest this spring on behalf of the State of Tennessee.
This year's winner is 11-year-old Paisley Epps, a 5th grade student who attends Dover Elementary in Dover, Tennessee. Her artwork was chosen by the judges because of how she clearly demonstrated the theme "Bring Our Missing Children Home."
«Read the rest of this article»
Austin Peay Governors at Eastern Illinois
Fri.-Sun., March 15th-17th, 2013
Charleston, IL | Coaches Stadium (500)

Clarksville, TN – The red-hot Austin Peay State University baseball team jumps right into the Ohio Valley Conference battle this weekend when they visit Eastern Illinois for a three game series at Coaches Stadium.
This is week 2 of the league race after 10 teams opened the campaign last weekend, including Eastern Illinois which lost a three game series to SIU Edwardsville.
«Read the rest of this article»


Clarksville, TN – The Crow Community Center, located at 211 Richview Road, will host another session of Tai Chi for Arthritis and have even added an additional class time!  Tai Chi for Arthritis will take place Tuesdays from 3:00pm to 4:00pm and 4:00pm to 5:00pm beginning March 26th. «Read the rest of this article»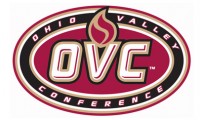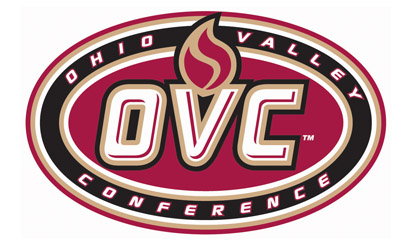 Brentwood, TN – After the completion of the winter sport championships, Eastern Illinois University has taken the lead in the 2012-13 Ohio Valley Conference Commissioner's Cup all-sport trophy standings; the Cup is a symbol of overall athletic excellence in Conference-sponsored championships.
After trailing by 2.5 points after the fall championships, the Panthers finished first in men's indoor track & field and third in women's indoor track & field to jump into the lead by four points over fall leader and defending champion Eastern Kentucky. «Read the rest of this article»

Clarksville, TN – The Clarksville Police Department wants to make the public aware the Governor Highway Safety Office, Tennessee Highway Patrol, Clarksville Police Department, and Montgomery County Sheriff's Office will be conducting a team effort in Clarksville-Montgomery County conducting  DUI checkpoints and saturation patrols, partially funded by the Governor's Highway Safety Office, on March 15th and 16th.
«Read the rest of this article»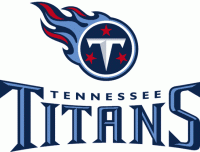 Nashville, TN – The Titans agreed to terms on a multi-year contract with unrestricted free agent Shonn Greene.
A 5-foot-11, 226-pound running back, Greene spent his first four NFL seasons with the New York Jets.  The former third-round pick played in 61 career regular-season games with 31 starts for the Jets. His career totals include 3,423 rushing yards and 18 touchdowns on 822 carries (4.2 avg.) and 65 receptions for 482 yards. He eclipsed the 1,000-yard rushing mark in each of his last two seasons. «Read the rest of this article»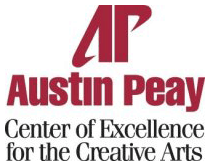 Clarksville, TN – Roy Blount Jr. is a hard man to classify. Is he a sports writer, an essayist or one of America's leading humorists?
The Washington Post called his first book, "About Three Bricks Shy…And the Load Filled Up," one of the 10 best sports books ever written.  Time magazine puts him "in the tradition of the great curmudgeons like H.L. Mencken and W.C. Fields."
«Read the rest of this article»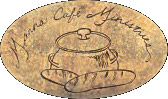 Clarksville, TN – Manna Café Ministries will conduct a Mobile Pantry on Saturday, March 16th from 10:00am to 1:00pm at Fellowship UMC, 2201 Peachers Mill Road.
At this event Manna Café will be giving away food to anyone in the community needing assistance with groceries. «Read the rest of this article»
Clarksville, TN – The Hershey Track & Field program, presented by the Clarksville Parks and Recreation Department will begin April 18th, competition to be held May 18th.
Young athletes can showcase their skills in track, long jump and softball throw in the 2013 Hershey Track & Field competition. This program is open to boys and girls ages 9 to 14 in the Clarksville-Montgomery County area. «Read the rest of this article»