Clarksville, TN – Swan Lake Golf Course welcomes some of the top junior golfers in the Mid-South this weekend, as the United States Junior Golf Tour descends on Clarksville. The first of two events planned this year in Clarksville begins this Saturday morning.
The USJGT started in 2001 and organizes exclusive junior golf tournaments all across the country. It's an amazing collection of talented junior golfers coming together to test their game against the best golfers in their age division.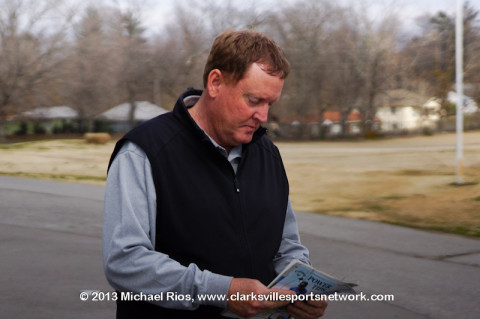 Swan Lake PGA Professional Jeff Vaughn says he and his staff are excited about hosting these events this year.
"Golf is such a huge sport in Clarksville, and Junior Golf is so popular that it just made sense that Clarksville would host one of these premier events. We're excited to have these young golfers and their families in Clarksville, and to have them play our golf course."
Swan Lake is a challenging 18 holes of golf that requires the use of most every club in the bag, and participants in this weekend's event will find the course in great shape.
"We've been able to work on the course to prepare for this event, said Vaughn. It should be in great shape for this tournament."
Preston McClellan, from the USJGT, said they were excited to be able to host an event in such a great place.

"We're excited to expand into the Clarksville area this spring. Our tour seeks to provide young golfers with an opportunity to grow their game, make new friends and have lasting memories."
The City of Clarksville and Swan Lake Golf Course is no stranger to hosting top notch golfing events, with a full schedule of local tournaments, the City Amateur Golf Championship, and the ever-popular Junior Golf Tour. Jeff Vaughn said he and his staff are looking forward to a great weekend of golf, and to showcase the city of Clarksville.
"It's really quite an honor to be chosen to host one of these events, and we're excited that we will host another one in the fall. I think Clarksville should be proud that we are the home to these USJGT events, and will have the opportunity to have so many people from out of town come to our community."
Golfers from as far as Germantown TN to Hopkinsville KY are registered to play in this weekend's tournament.
Tee-times begin at 10:00am, and the weather is predicted to be good for golf.
Be sure to look for complete coverage of this weekend's United States Junior Golf Tour event at www.clarksvillesportsnetwork.com and www.clarksvilleonline.com.
Additional promotional sponsorship provided by WJZM1400am radio.