Written by Cody Bush
Austin Peay Sports Information

Charleston, IL – Austin Peay State University's baseball team took advantage of a key error for a six-run sixth inning to post an Ohio Valley Conference-opening 11-3 victory against Eastern Illinois, Friday afternoon, at Coaches Stadium.
«Read the rest of this article»
TDOT Issues Two Important Public Meeting Notices impacting Clarksville-Montgomery County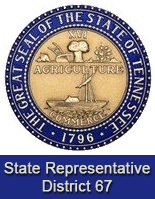 Nashville, TN – House Bill 0422 (Senate Bill 493) which would expedite issuance of certain professional licenses and temporarily extend certain licenses for active duty personnel that were deployed when their licenses came due for renewal passed unanimously in the House of Representatives on Monday, March 11th.
Tennessee State Representative Joe Pitts (D-Clarksville), sponsor of the House bill said "The legislation sets a clear process for professional license renewal when our active duty military personnel are deployed at the time of that renewal."
The House of Representatives passed the bill unanimously and the Senate will take up the bill on Monday, March 18th.
«Read the rest of this article»
APSU Sports: Austin Peay Men's Tennis

Clarksville, TN – Austin Peay State University Men's Tennis team puts its six-match win streak on the line when it opens Ohio Valley Conference play against Eastern Kentucky and Morehead State.
«Read the rest of this article»

Clarksville, TN – After knocking off Northern Kentucky last weekend, Austin Peay State University women's tennis team opens the Ohio Valley Conference slate with home matches against Eastern Kentucky (10:00am, Saturday) and Morehead State (10:00am, Sunday).
Saturday's match will be held at the Austin Peay Tennis Courts, with Sunday's scheduled to move inside the Governors Tennis Center.
«Read the rest of this article»

Clarksville, TN – Several law enforcement agencies were present in Clarksville as the Governor's Highway Safety Office announced the kick off of a series of saturation patrols and sobriety check points in Clarksville-Montgomery County and all across the State of Tennessee during the St Patrick's day weekend.
Law enforcement agencies will be out in a concentrated effort to ensure your safety over the holiday weekend.
«Read the rest of this article»

Clarksville, TN – The Austin Peay State University softball team is ready to open the Ohio Valley Conference schedule with a weekend series against the Eastern Illinois Lady Panthers at Cheryl Holt Field.
The two teams have a double-header starting at noon Saturday, with the rubber game of the match on Sunday at noon.
«Read the rest of this article»
Clarksville, TN – Clarksville Mayor Kim McMillan is encouraging Clarksville residents to take advantage of a service offered by the Street Department to help keep Clarksville clean.
The Department is offering to pick up yard debris, including leaves and limbs for Clarksville residents. «Read the rest of this article»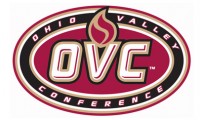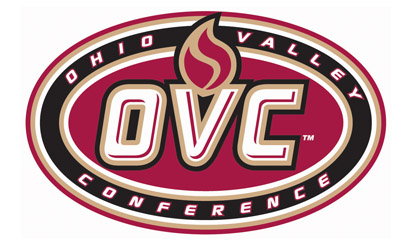 Brentwood, TN – Austin Peay State University women's track and field program was the recipient of the 2012-13 Ohio Valley Conference Team Sportsmanship Award for indoor track and field, the conference office announced, Friday.
Voted on by the student-athletes and coaches of the respective sports, the team awards are bestowed upon the Conference squads deemed to have best exhibited the standards of sportsmanship and ethical behavior as outlined by the OVC and NCAA.
«Read the rest of this article»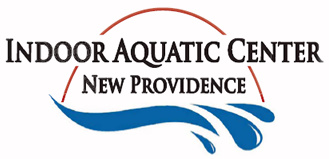 Clarksville, TN – The City of Clarksville Parks and Recreation Department is excited to host Battleship Canoe at the Indoor Aquatic Center, located at 166 Cunningham Lane, on April 13th.
Similar to the board game, Battleship®, Battleship Canoe will feature teams of four, seated in a canoe, attempting to sink other teams' canoes using four buckets of water.
«Read the rest of this article»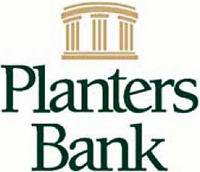 Hopkinsville, KY – Planters Bank is pleased to announce the addition of Randy Fletcher as VP of Commercial Lending and Brandi Alexander as Community Reinvestment Act officer.
Fletcher has 32 years of experience in the banking industry, including five years with the First National Bank in McMinnville, Tennessee, working as a commercial lender, chief credit officer, and president/chief operating officer.
Previously, he had worked in collections, credit administration, branch management and commercial lending.
«Read the rest of this article»