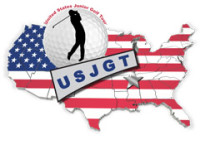 Clarksville, TN – Some of the top junior golfers in the south were greeted by wet and windy conditions at Swan Lake Golf Course today as the United States Junior Golf Tour held the first of two events scheduled for Clarksville in 2013.
The tournaments are open to boys and girls ages 8-18, with each age group competing for their division title.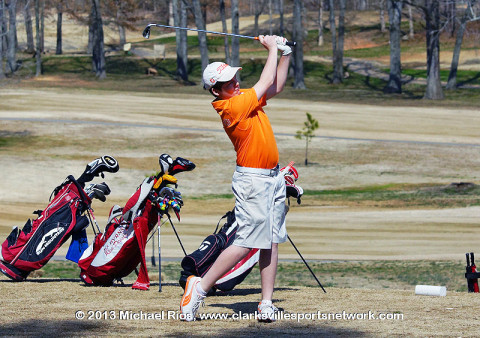 The rains from Thursday night made playing conditions "soft" throughout the course, but the tournament field played the ball "down" throughout the round. Gusty winds were also a challenge for the young golfers and the scores reflected the tough playing conditions.
Hendersonville's Jacob Sherlin leads the High School Boys division with a 5 over par 76, on the par 71 golf course. He has a four shot lead over Tyler Howard of Bartlett TN, and Zachary Olsen of Cordova, TN who each shot 80.
Olsen, who will play college golf for Oklahoma State, was not pleased with his effort today.
"My putting was horrible today. Actually, nothing about my game was good today. The pins were in some tough spots, but I just didn't play like I'm capable of playing" said Olsen.
There were several Clarksville golfers in the boys high school division.
Payton Williams shot 84, Nicholas Lee shot 84, Aaron King shot 87, and Sam Davis shot 89.
Most all of the participants talked about how difficult the course was playing along with the weather conditions. Winds were whipping around the course making it difficult to control each shot
Owen Workman, 14 years old from Paducah, KY said he had trouble on the greens.
"They were really fast and my short game let me down" he said. "But I had a great time and it was fun being out there."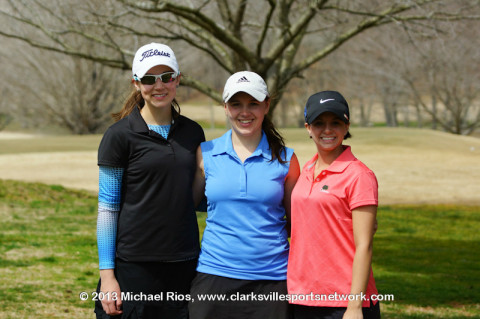 In the girls high school division, Bailey Tyree of Benton KY leads at 79. She's followed by Clarksville's Riley Cooper at 81, Sydney Trimble from Paducah KY shot 84, Caroline Caudill and Hanley Long shot 85 and Breana Smith shot 86.
Catherine Caudill and Anna Michelle Moore are also competing in this division from Clarksville.
The USJGT is designed to promote junior golf and give young golfers the opportunity to compete with other top juniors in their age group. Swan Lake Golf Pro Jeff Vaughn said the tournament went smoothly, and the Tournament organizers did a great job getting all of the competitors around the course.
"The USJGT does a great job sponsoring these tournaments, and we're excited to be hosting two of them this year, said Vaughn. The playing conditions were a little tough toady, but I think everyone had a good time."
Hanley Long of Clarksville, plays for Rossview High School and said the course played hard today, but she had fun.
"I stayed out of the trees, so that was good, but I couldn't putt and chip to save my life" said Long.
Hanley is the daughter of Jeff and Lisa Long, and comes from a family rich in golf talent. Her uncle is Rob Long, one of the greatest amateur golfers to ever play. Her father Jeff, is a multiple tournament winner in Clarksville and has won the Tournament of Champions.
Sara Hagedorn, a fifth grader from Benton KY said she's been playing a couple of years and her father introduced her to the game.
"I was having trouble with my short game today. I couldn't chip and putt" she said.
Also from Benton, 1o year old Jay Nimmo said he had fun but was having trouble driving the ball.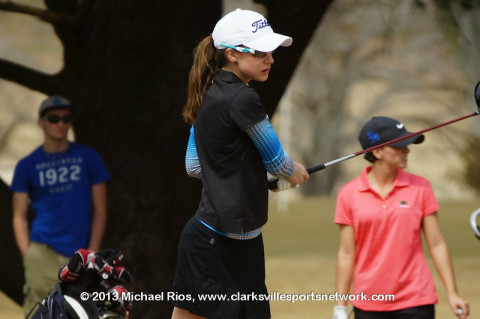 "My driver wasn't working for me today, so I was having problems hitting greens."
All in all, the tournament is a great opportunity for young golfers to meet other competitors and play in a tournament format. Most of the participants play for their high school golf team, so the competition makes them better.
Charlston Beard, from Marshall County, KY, who shot 90, said her round was a roller-coaster.
"My biggest problem today was between my ears. I was battling my mind all day trying to make good decisions. I just got back to playing after having shoulder surgery, so this is really my first real competition since then."
The second round of the tournament tees off at 8:00am Sunday morning. Tournament organizers are hopeful that they will be able to complete the tournament before the weather changes. Predictions are for some rain and thunderstorms sometime Sunday afternoon.
For complete coverage of the USJGT event this weekend, follow www.clarksvillesportsnetwork.com and www.clarksvilleonline.com.
For first round scores of each division, link to http://www.usjgt.net/TournamentScoring/Scoreboard.aspx?TID=920