APSU Sports: Austin Peay Baseball

Starkville, MS – Austin Peay State University's baseball team saw an upset opportunity melt away in the late innings of a 13-5 loss to nationally-ranked Mississippi State, Tuesday, at Dudy Noble Field.
«Read the rest of this article»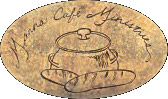 Clarksville, TN – Manna Café Ministries' "Manna Madness" is winding down. There are just have a few days left to make this the best March ever. They will be at Sams Club Thursday and Friday doing a food drive.
Don't forget "Pack The Bus" Friday at B.A. Wolfe Powersports on Wilma Rudolph Boulevard next to Furnish 123. Their goal is to fill the bus with food donations and their food truck will be cooking up some food for donations as well.
So come out Friday and help them close out March with a bang.

Clarksville, TN – New APSU head coach Kirby Cannon took his football team to Governor's Stadium for the first day of spring practice today, thus beginning another chapter in Austin Peay football. The weather was brisk, but the squad looked like they were excited to be on the field, as Cannon started laying the groundwork for what hopes to be a winning program.
«Read the rest of this article»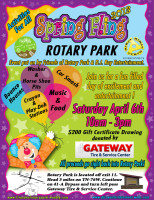 Clarksville, TN – Friends of Rotary Park, D.J. Ray Entertainment and Gateway Tire and Service will be hosting Spring Fling at Rotary Park on April 6th from 10:00am to 3:00pm.
There will be activities for the whole family. Horseshoe and Washer Pits, Crayon and Play-Doh Stations, Bouncy Houses, Sand Volleyball, Pool Noodle Activity Games, Food and Music. There will be a drawing for a $200.00 gift certificate from Gateway Tire and Service.
All proceeds go right back into Rotary Park in playground renovations and hiking trail improvements.
For more information about the Friends of Rotary Park visit their website at www.friendsofrotarypark.weebly.com

Memphis, TN – With the "Big Three" leading the way, Austin Peay State University men's golf team may have captured the program's most prestigious regular-season tournament in decades.
«Read the rest of this article»

Clarksville, TN – On March 22nd, the Clarksville Police Department put out a public notice to be on the look out Marquisha Carthall Childress and Randall Joe Woods for shoplifting. They are well organized shoplifters known as "Boosters".
On March 23rd, 2013, Randall Joe Woods was arrested in Franklin, TN during a traffic stop.  He was booked into Montgomery County Jail on March 25th, 2013, around 5:00pm for Felony Theft.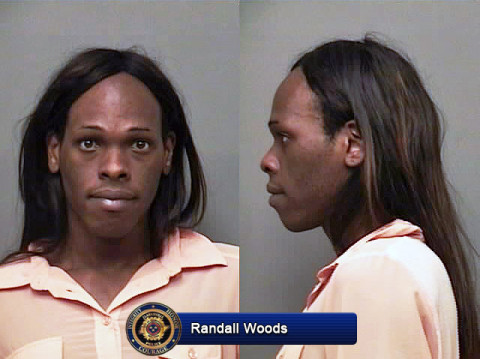 «Read the rest of this article»

Clarksville, TN – One Austin Peay State University basketball player has elected to forgo the remainder of his basketball career to pursue his educational goals while two other Governors have chosen to leave the program to pursue other basketball opportunities.
«Read the rest of this article»

Clarksville, TN – This spring, the Roxy Regional Theatre offers a glimpse of war through the eyes of a Union soldier, a Confederate sympathizer and a mute boy. Ambrose Bierce's "Civil War Stories" premieres Friday, March 29th, at 8:00pm, for a limited run.
Celebrated for their intensity, insight and mastery of form, Ambrose Bierce's collection of stories has been described as one of the great antiwar statements in American literature.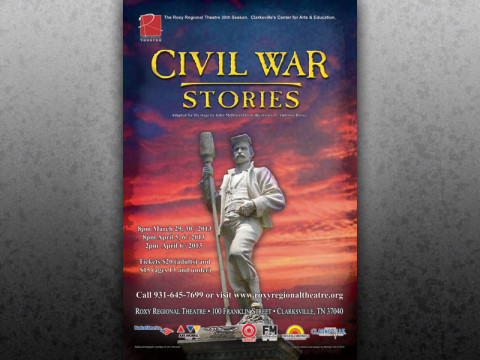 «Read the rest of this article»

Clarksville, TN — Austin Peay State University's softball team will renew an old rivalry, 1:00pm, Wednesday as it travels 82 miles down I-24 to Middle Tennessee State University for a doubleheader.
«Read the rest of this article»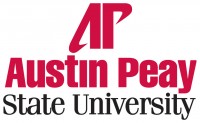 Clarksville, TN – Two Austin Peay State University professors will present separate sessions of the Provost Lecture Series this week at APSU.
Dr. Tatsushi Hirono, assistant professor of social work, will present at 3:00pm, Tuesday, March 26th in the Morgan University Center, Room 103C. The title of his presentation is "The Role of Religious Leaders in Natural Disaster Relief: A Comparative Analysis between the Clergy of American Christian Churches and Japanese Buddhist Temples." «Read the rest of this article»