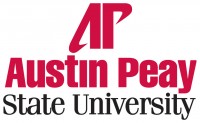 Clarksville, TN – Two Austin Peay State University professors will present separate sessions of the Provost Lecture Series this week at APSU.
Dr. Tatsushi Hirono, assistant professor of social work, will present at 3:00pm, Tuesday, March 26th in the Morgan University Center, Room 103C. The title of his presentation is "The Role of Religious Leaders in Natural Disaster Relief: A Comparative Analysis between the Clergy of American Christian Churches and Japanese Buddhist Temples."
Then, Dr. Ayman Alzaatreh, assistant professor of statistics, will present at 3:00pm, Thursday, March 28th in the MUC, Room 303. As the author of a new method for generating families of continuous and discrete distributions, Alzaatreh will share his research about this new statistical method and illustrate it by using real-life data sets.
All sessions of the Provost Lecture Series are free and open to the public.
Before coming to APSU, Hirono taught at State University of New York at Stony Brook and had worked at SUNY in the child care services and in the library. He earned a Ph.D. in social welfare at SUNY, where he also received several certificates in the field. Hirono has a Master of Social Work from Washington University in St. Louis, MO, a Master of Arts in international relations, with a major in Asian studies to include Japanese, Chinese and Korean studies from Waseda University in Tokyo, Japan, and a Bachelor of Arts in economics from Takasaki City University in Gunma, Japan.
In 2007, Alzaatreh left Jordan to begin an impressive academic career at Central Michigan University. While at that institution, he earned a master of science, a graduate certificate in data mining and, in 2011, a Ph.D. in mathematics. Since joining APSU in 2011, he has had more than 10 papers submitted or accepted for publication.
Alzaatreh is a member of the American Mathematical Society and the American Statistical Society.
Sessions of the Provost Lecture Series also can be viewed in real time via online streaming . The sessions also are recorded and can be viewed later on APSU's iTunes public site .
Other sessions in the Provost Lecture Series also are planned for the academic year. All sessions are from 3:00pm-4:30pm in the MUC, Room 303. To see a schedule of upcoming speakers, visit http://www.apsu.edu/academic-affairs/provost-series.
The Provost Lecture Series seeks to foster a spirit of intellectual and scholarly inquiry among faculty, staff and students. The program will be used as a platform for APSU faculty members who are recent recipients of provost summer grants, who have been awarded faculty development leaves and who have engaged in recent scholarly inquiry during sabbatical leaves.
For more information about the Provost Lecture Series, call Dr. Brian Johnson, assistant vice president of academic affairs at APSU, at 931.221.7992 or email him at .