Clarksville, TN – One Austin Peay State University basketball player has elected to forgo the remainder of his basketball career to pursue his educational goals while two other Governors have chosen to leave the program to pursue other basketball opportunities.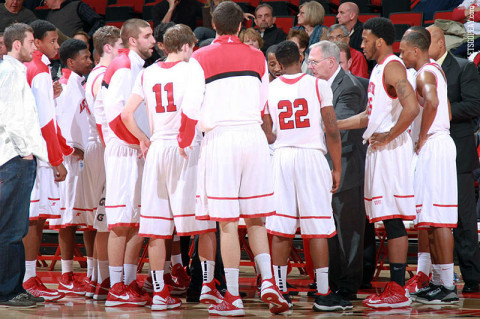 Joe Harms, APSU's 6-8 rising junior forward, has elected to bypass his final two seasons to concentrate on his physics studies at APSU—Harms was featured by NBC.com last summer for his educational pursuits. The Belleville native played in eight games as a redshirt sophomore, averaging 1.0 points per game.
"Joe has been a good contributor to our program," APSU coach Dave Loos said. "He has come out and worked hard every day. He is really talented academically and told me he was going to forgo the rest of his basketball career because there were some things that he wanted to do academically.
"I think he understands, having been through it, that being a collegiate athlete is very time consuming, very taxing. He thinks his time would be better spent with academics."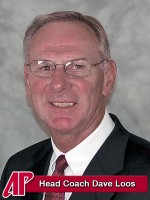 In addition, guards Herdie Lawrence, a rising 6-1 junior, and AJ Lynch, a rising 6-2 sophomore, also have elected to leave the program in hopes of transferring to other institutions for their respective basketball pursuits.
Lawrence, who started multiple games at the end of the 2010-11 season, saw both his minutes and production decrease in his sophomore season. After appearing in 32 games and averaging 3.7 ppg as a freshman, he played in 25 2012-13 games, including two starts, while averaging 2.1 ppg. The Lawrenceville, GA, native shot 32 percent from the floor while making 5-of-34 three-point attempts.
Lynch, meanwhile, was recruited as a combo guard last spring. However, he opened the season as starting point guard after Jerome Clyburn suffered knee and hamstring injuries. He got off to a great start, scoring 15 points—his only double-figure scoring performance—against Western Kentucky in the campaign's second game. He also had nine assists against undermanned Berea. But turnovers caught up with the Mobile, AL, native. After committing six turnovers against Fairfield and four against Arkansas State, Lynch was replaced in the starting lineup by walk-on Jeremy Purvis.
Lynch finished his only season as a Gov averaging 2.3 ppg, shooting 29.4 percent from the floor along (26.5 percent from three-point range).
"Everybody is looking for the best situation for themselves," Loos said. "Herdie and AJ both made some fine contributions to our program. I think, though, they looked at the future and saw they would be better fits somewhere else."
"That is an individual thing each player has to decide. They made the decision they would be better off pursuing basketball at other places."
With the departures of Lynch and Lawrence along with Harms decision to concentrate on his studies, the Governors now have five scholarships to offer for 2013-14, although one is expected to be targeted for Zavion Williams, the local point guard product who played as a freshman at Lipscomb before sitting out this past season at APSU after transferring.