Written by U.S. Army 1st Lt. Lisa Maginot
1st Brigade Combat Team, 101st Airborne Division Public Affairs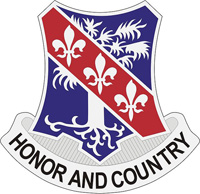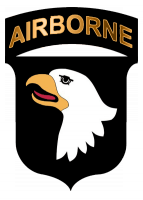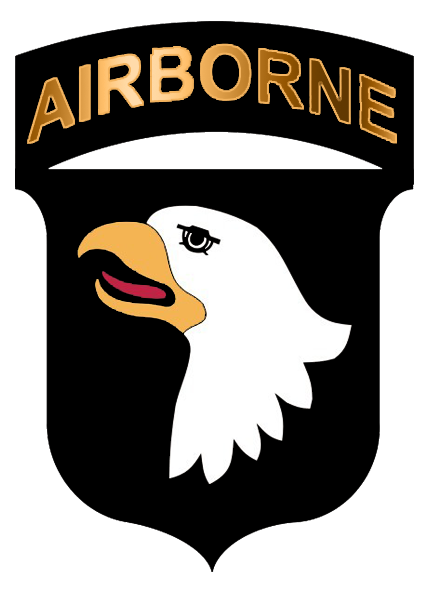 Jalalabad, Afghanistan – Coalition Forces in eastern Afghanistan can drive the roads with a little more confidence when route clearance patrols are on the job.
Alpha Company, 1st Special Troops Battalion, 1st Brigade Combat Team, 101st Airborne Division (Air Assault) Route Clearance Package 77, conducts route clearance patrols along high traffic routes, nearly every day, in order to mitigate risks for fellow Soldiers and Coalition Forces in Afghanistan.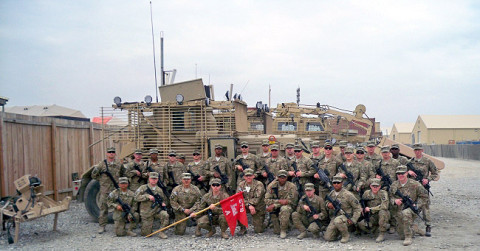 The main task for the Soldiers of Alpha Company, 1STB is to clear any and all roads for Coalition Forces to ensure safer travel. The route clearance mission is especially important for the forces functioning on today's battlefield, as supplies and equipment are constantly moving along those routes.
Soldiers of Alpha Company, 1STB, constantly put their lives in danger. RCP is one of the most dangerous, nerve wrecking job the Army has to offer, but it is an integral part in accomplishing the mission in Afghanistan.
"IEDs are the current weapon of choice for insurgents, and our mission is combating those devices. When we head outside the wire, our main focus is finding IEDs. We do this through means of dismounting and using our mine and wire detectors, pushing our Husky vehicles out front and scanning the ground with ground penetrating radar, or using our mine rollers to roll over suspicious areas," said U.S. Army 1st Lt. Matthew Hundelt, platoon leader of RCP 77.
It takes a dedicated Soldier to perform the RCP tasks and duties effectively. These Soldiers must be constantly aware of their surroundings.
"Our Soldiers are tough and constantly adapting to change.  As the enemy changes, we are constantly changing our means and methods of mitigating risk for all Soldiers who follow closely in the vehicles behind us," said U.S. Army Capt. Adam McGinnis, commander of Company A, 1STB.
These Soldiers have spent long, monotonous hours conducting their RCP duties. The ability to keep focus and fulfill their duties and responsibilities is extremely important during these missions.
"Failure, in my eyes, is if we become complacent, which is easy to do with how slow we drive and how many hours at a time we are out on the road. Complacency has a high potential for negative results. Therefore, I try to instill the importance of our job in my Soldiers every day, constantly keeping them on edge and motivating them to effectively perform their duties," said Hundelt.
The mission of Alpha Company has allowed Soldiers to not only save the lives of many traveling along the roads of Afghanistan, but it has also given the RCP Soldiers a time to bond, reflect, and understand their mission in Afghanistan.
"The mission of Alpha Company has brought all my Soldiers together, working long hours, every day, keeping all routes and roads free from potential enemy hazards. We will continue fighting the fight and accomplishing the mission. The risk we incur with this job has continued to bond us as a company and as brothers and sisters in arms," said U.S. Army 1st Sgt. Robert Foreman, senior enlisted advisor of Alpha Company, 1STB.