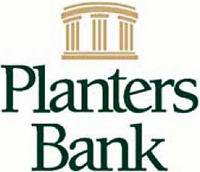 Clarksville, TN – The Planters Bank-Hilldale Gallery space will feature works from local mixed media artist Kimberly Santiago, along with pieces from students at Wondrous Works Studio.
The exhibits will be on display Thursday, April 4th until Wednesday, May 1st at 1971 Madison Street during regular bank hours.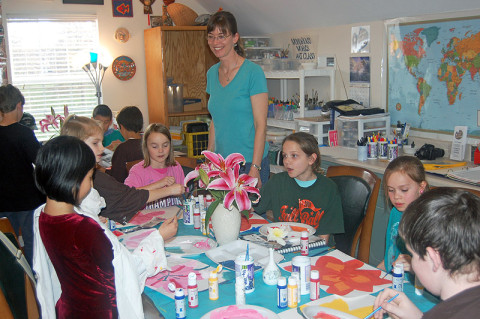 Santiago began her career as a graphic designer and was elated to be recognized in HOW design magazine, self-promotion issue. She continued to work in the design field and win other awards, notably, Conquer Paper promotional piece, which traveled to the Tate Gallery in London.
From graphic design, she transition into instructing art and design as the Department Chair of Graphic Design and Fine Art at O'More College of Design in Franklin, TN.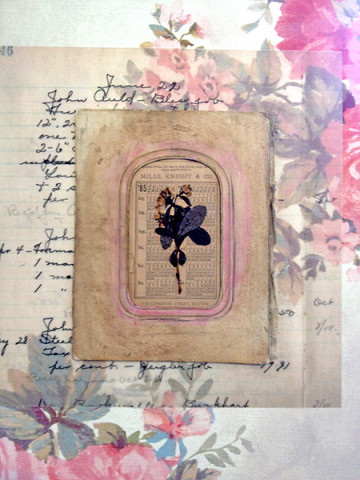 Her first book Collage Playground (Northlight Books F + W Media) was published in 2010, and she was also a contributor to Mixed Media Paint Box (Tonia Davenport) January 2011 and Crafty Bird January 2013. She has been published in Somerset Gallery (Winter 2011, Summer 2012) and Cloth, Paper, Scissors (Spring 2010) magazines.
Kimberly opened Creative Corner Art Shop in the summer of 2011 in the historic district of Clarksville, TN. This brick and mortar art shop caters to mixed media artists, offering vintage items, ephemera and art supplies. She is currently working on her second book Mixed Media Materials (working title).
Wondrous Works Art Studio is the home studio of Yale University Graduate and Clarksvillian Kristi Huang. On display will be the works of students from elementary through high school age.
"The goal of my art classes is to teach children to see the world around them and be able to translate what they see and feel onto paper or into sculpture. My philosophy of teaching art is that everyone can and should learn to draw and express themselves through a variety of media."
Huang's training in art includes a B.A. of Fine Arts from Yale University and a Master's degree in Art Education from the University of Maryland. She initially taught art in public schools, but for the past 13 years has taught home school co-op classes, workshops, and private classes taught in my home studio.  Her personal journey in art includes oil painting, watercolor, pastels, and photography.
The Planters-Hilldale branch is located at 1971 Madison Street. The exhibit is open to the public during regular bank hours: 8:30am-4:00pm, Monday-Thursday, and 8:30am-5:30pm, Friday.
Upcoming "First Thursday" exhibits include
Leah Foote (watercolor) and Rhonda Taylor (photography) May 2nd-June 5th
David Magers (photography) and Gabriele Wardeiner (abstract mixed media) June 6th-July 2nd
Larry Martin (oil and acrylic paintings) July 3rd–August 7th