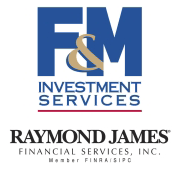 Clarksville, TN – The three major stock indices continued to rise in the first quarter with the S&P 500 closing at a record high. Driving the S&P 500's momentum were consumer staples and consumer discretionary stocks.
Since the S&P hit its previous closing high in October 2007, the consumer discretionary sector has gained 40.4%, while staples are up 41.3% – outperforming technology and financials.
According to a Reuters business update, "with the S&P 500 up just over 10 percent through the first quarter of 2013, prospects bode well for the market to at least hold these gains, if not push higher, as the U.S. central bank is expected to maintain its stimulus plan for now." However, there is no assurance this will occur.
In addition, the Nasdaq rose 8.2% in Q1, posting the fifth straight monthly gain. Of note, the CBOE Volatility Index (VIX), considered the best gauge on market sentiment, ended Q1 below 13, a 30% decline for the quarter, showing that investors are feeling even more optimistic about the market compared to the end of the year. The chart below summarizes the major indices and their first quarter increases.
| | | | | |
| --- | --- | --- | --- | --- |
| | 3/28/13 Close | 12/31/12 Close | Change | Gain/Loss |
| DJIA | 14,578.54 | 13,104.14 | +1,474.40 | +11.3% |
| NASDAQ | 3,267.52 | 3,019.51 | +248.01 | +8.2% |
| S&P 500 | 1,569.19 | 1,426.19 | +143.00 | +10.0% |
Other fundamentals boosting market confidence include an improving unemployment rate and a notable recovery in the housing market. In February, the unemployment rate edged down to 7.7% compared to 8.3% a year ago. With respect to the housing market there are a number of upbeat indicators including home prices, which rose 8.1% in January.
On the European front, the financial future of many countries and their struggle with bad loans remains a hot topic – most notably the small island of Cyprus, which topped the March headlines. While the country's output is small as a percentage of the world's gross domestic product (GDP), the situation has certainly raised questions about the banking system and the possible impact to larger nations. In efforts to remedy the situation, Cyprus and other Eurozone countries have agreed to make major bank bondholders and depositors support the rescue. It is estimated that wealthy depositors could face losses of as much as 60%.
If you would like to talk about any of these topics, I'm available to discuss them any time. I also encourage you to go to (www.raymondjames.com/fin_news.htm) to learn more about other general economic trends and current events that are driving the market.
April is tax season, and it's a good time to remind you that tax planning should be a year-round process. After the April 15 filing date, take some time to review our 13 Financial Planning Tips for 2013 white paper. This informative paper will help you plan for a number of regulation changes that resulted from the American Taxpayer Relief Act enacted earlier in the year. It is my mission to help you make the best decisions with respect to your long-term planning for 2013 and beyond.