Written by Stacey R. Hopwood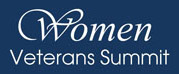 Clarksville, TN – There are over 39,000 women veterans in the state of Tennessee, and each one of them is part of our nation's unshakeable foundation and remains an unstoppable force for our state and local communities.
That is why the Tennessee Department of Veterans Affairs, in conjunction with Women Veterans of America Chapter 20, will be holding Tennessee's second annual Women Veterans Summit this weekend.

The summit is planned for April 13th and 14th, at the Inn at Opryland, 2401 Music Valley Drive in Nashville, TN with registration required to attend. The $60.00 registration fee includes snacks and lunch.
Registration can be submitted online through Friday, but due to the late date, the registration fee must be brought in person to the registration table on Saturday morning. Do not mail registration fees this week!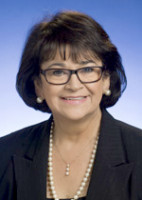 The summit will provide women veterans with information on healthcare, disability compensation, and many other benefits and services available to them. This will also be a great networking opportunity, providing women veterans with the chance to meet sister veterans from across the state.
Registration and breakfast begin at 7:30am on Saturday, April 13th with opening ceremonies kicking off at 9:00am.
Saturday will feature a panel discussion with women veterans from many eras of service, as well as Tennessee Senator Dolores Gresham who will share stories from her Marine Corps career that helped to shape her interest in making a difference in education, employment and economic development.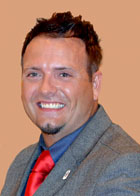 Also on tap for Saturday is wounded warrior and rising country music star Steve Cochran, who was critically injured by an IED. The Marine veteran will share his story and perform several songs.
Wrapping up our speakers on Saturday is comedian Sheila Van Dyke, who has entertained troops in Afghanistan, Bosnia, Kosovo, and Qatar as well as many military installations and hospitals nationwide. "Mission of Laughter" is Sheila's one woman show that she performs for veterans, sharing the healing power of laughter.
Saturday will conclude with several smaller breakout sessions dealing with employment assistance, financial empowerment and alternative therapies such as acupuncture and reflexology.

TDVA Commissioner Many-Bears Grinder will host a reception immediately following the conclusion of the day's program.
Sunday will be an exciting half day as it features dynamic speaker and passionate advocate for women veterans, Dr. Betty Moseley Brown, the Associate Director of VA's Center for Women Veterans.  She will share exciting advances in women veterans' initiatives and she will participate in a panel discussion with other VA experts, including officials from the Nashville VA Regional Office and the VA Tennessee Valley Healthcare System.
There will be free childcare provided on site by Nannies of Green Hills. Activities, snacks and lunch will be provided for the children and all nannies are CPR-certified with a full background check. You must pre-register for childcare services.
If you are in need of financial assistance with your registration fee, you can apply through TDVA for a sponsorship.
For more information, to register, or to apply to have your registration fee sponsored, please contact TDVA at 615.741.2931 or online via http://www.state.tn.us/veteran/womensvets.shtml.