Written by U.S. Army Spc. Brian Smith-Dutton
3rd Brigade Combat Team, 101st Airborne Division PAO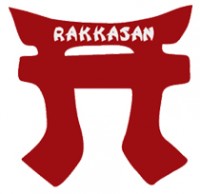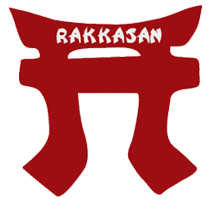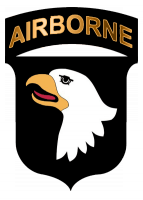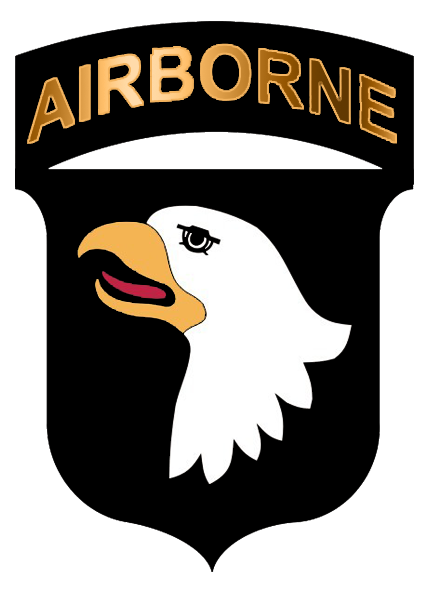 Khowst Province, Afghanistan – Soldiers assigned to Camp Clark, Afghanistan load onto a rickety looking dust-covered bus heading for Camp Parsa.
One noncommissioned officer climbs aboard, clean-cut with the look of motivation and pride on his face as bright as day, sits down and discusses the training plan for the day with another NCO.
Army Sgt. Daniel Clampitt, an artilleryman and member of the partnership team assigned to 3rd Battalion, 320th Field Artillery Regiment, 3rd Brigade Combat Team "Rakkasans," 101st Airborne Division (Air Assault), has been training artillerymen from the Afghan National Army since September 2012.
"The biggest part in training the Afghans has been teaching the gun line personnel," said Clampitt, "(especially) the guys who work with the Howitzer, including gunners and chiefs."
Clampitt has spent his deployment mentoring Afghans from the 203rd Afghan Army Corps, 1st Infantry Brigade, 4th Kandak, D-30 Heavy Coy on the Russian-made D-30 Howitzer, helping them learn the weapon system's capabilities.
"At the beginning, some of them had the concept down, but they had pretty weak crew drills," said Clampitt. "Our main focus was to get them all on the same page."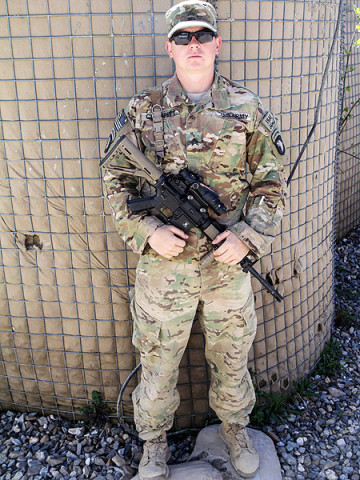 Clampitt shares his experience and knowledge from his last deployment when he was an artillery crew member to other Afghan students.
"It's a cool job, it needs to be done in order to stand up their Army," said Clapmitt. "Wasn't what I was expecting, but switching your goals is just one of those things within the military."
Although it is not what Clampitt had predicted when he envisioned another deployment as an artilleryman, he still puts forth an extreme amount of effort teaching the Afghans all he knows while being deployed.
"Were getting there," said Clampitt. "Most of these guys are motivated to learn what they can from me."
Until Clampitt and the rest of the partnership team started helping the ANA, the D-30 Howitzer wasn't used to its full potential.
"They only used the D-30 for direct fire," said Clampitt. "The weapon is good for that, but that's not the full capability of the system."
So, Clampitt has spent a lot of his time teaching the Afghans indirect fire, a topic very common among U.S. artillerymen, but a newer concept for his Afghan counterparts.
The indirect fire training had the usual challenges that come with teaching any new technique, but it also had a few challenges Clampitt didn't see coming.
"When it came to ammo, the rounds were in Russian," said Clampitt. "So to teach about ammunition through a few language gaps, we had to come up with a creative technique."
"We had to have them remember ways to identify the rounds that weren't language based." Clampitt continued.
After developing a technique to teach the ANA about ammunition, Clampitt was then given yet another challenge to conquer.
"The biggest hurdle itself has been the numbers game," said Clampitt, holding his forehead as he remembers the stress involved with this phase of his deployment.
"The numbers in Dari are very different then numbers in English," Clampitt continues. "To teach them how to recognize English numbers has been pretty hard."
After the strenuous mission of not only teaching the ANA a new language as well as a new set of numbers came the task of helping to assign them duties. Clampitt, still motivated and still very enthusiastic to achieving mission success tackled the job like a professional linebacker.
"We had to find out things like 'can he read numbers?' and if so 'can he handle a bit more advanced position," said Clampitt.
"Another tough decision was putting guys who couldn't read, in positions that they would still be successful," continued Clampitt.
Clampitt and the rest of the partnership team's hard work finally paid off when they were able to qualify four complete firing sections.
Although Clampitt went through some tough challenges he has seen an enormous difference in the guys today from seven months ago when he first witnessed their abilities behind the gun.
"We not only noticed a massive improvement on what we began with," Clampitt starts, "we noticed that they also can train each other on most topics."
"They are not only better gunners now," Clampitt continues, "they are stepping up and teaching the newer guys the basic and even more complex stuff."
Clampitt can't help but smile when he looks over at today's Afghan artillerymen, the gunners and chiefs that he had a part in coaching.
As the ANA run through their drills, Clampitt seems content with his new role.
"Now we have Afghans that can do the entire gamut of operations," said Clampitt. "We're at the point of just checking behind them."
Even though the ANA have come a long way, Clampitt admits they still have room to grow and still need time to enhance their skills before the mission is considered a success.
So for now, Clampitt will continue to assist the Afghans in developing their skills in order to help them stand as a strong and capable force for the Afghan people.
"I guess you could say what I'm doing is important," said Clampitt. "It's not what I thought I'd be doing, but it is pretty cool."
Photo Gallery