APSU Sports: Austin Peay Baseball

Clarksville, TN – Austin Peay returns to Ohio Valley Conference play and seeks an end to its four-game losing streak when it meets Southeast Missouri in a three-game series beginning with a 5:00pm, Friday contest at Capaha Field.
Austin Peay enters the weekend fourth in the OVC regular-season race with a 8-3 mark, but Southeast Missouri lurks right behind APSU with a 9-6 mark. The Govs have struggled since winning its OVC series opener against Tennessee Tech last Friday, dropping its last four outings.
Southeast Missouri won its OVC set, 2-1, at SIU Edwardsville before dropping a midweek outing to Southern Illinois.
Austin Peay Governors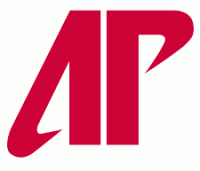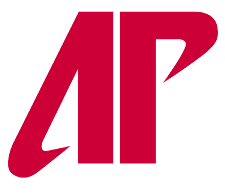 Austin Peay's 25-9 record is tied for its best 34-game mark in program history. Austin Peay enters the weekend fourth in the OVC race with an 8-3 league mark, behind Belmont (10-2), Tennessee Tech (12-3) and Jacksonville State (9-3).
The Govs current four-game losing streak is their longest since 2009. All three aspects of the Govs performance have suffered during the losing streak with the team batting just .254 (43 points below average), recording 7 errors and posting a 7.15 ERA (a 4.68 ERA this season).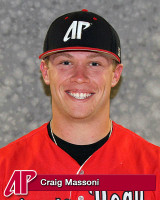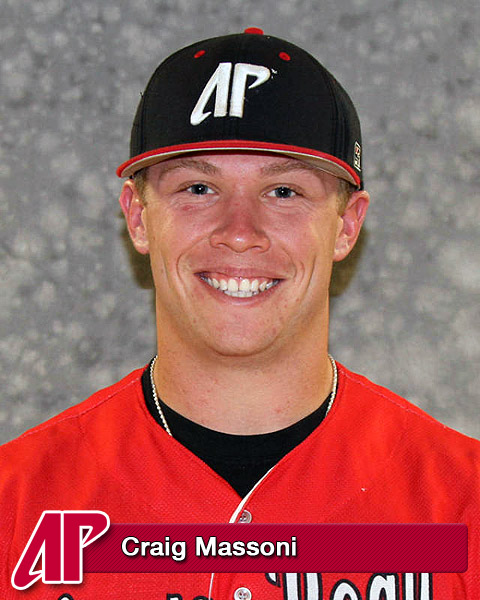 Junior first baseman Craig Massoni led the Govs with 8 hits (.667 BA) and 7 RBI during the Tennessee Tech series, and took over the Govs batting lead (.349 BA) during the week. Junior second baseman Jordan Hankins did not record a hit (8 ABs) during the Govs two midweek losses and is batting only .143 during the losing streak.
Junior right fielder Rolando Gautier extended his hit streak to a team-best 14 games with one base hit in both midweek outings. Senior left fielder Cody Hudson recorded his 200th career hit, last Sunday, against Tennessee Tech and has a hit in 21 of his last 25 games. Sophomore center fielder Dylan Riner was the Govs leadoff hitter in both midweek affairs but did not record a hit (7 ABs) and walked twice.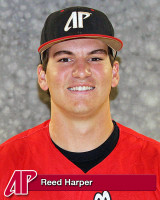 Senior shortstop Reed Harper had two hits in both midweek outings (.444 BA) after recording three hits in his previous five games combined. Junior designated hitter Michael Davis had a double and home run at Southern Illinois in a 2-for-5, 3 RBI outing.
Junior third baseman Kevin Corey went 2-for-3 at Kentucky before making his season's second appearance on the mound at Southern Illinois. Senior catcher P.J. Torres had a double in a 1-for-3 outing at Kentucky, Tuesday, before walking in a pinch-hit role, Wednesday. Junior right-handed Lee Ridenhour has struck out a career-high 9 batters in back-to-back outings totaling 17 innings.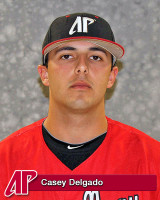 Senior right-hander Casey Delgado will look to bounce back from a rough outing last week against Tennessee Tech that saw him surrender six runs and four home runs over 4.2 innings. Junior right-hander Ryan Quick will make a conference start for the third consecutive week, also seeking to bounce back from his rough outing against Tennessee Tech last weekend.
The Govs have not posted a victory since head coach Gary McClure became the OVC's all-time wins leader with his 777th victory, last Friday, against Tennessee Tech.
Southeast Missouri RedHawks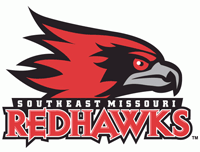 Under interim head coach Steve Bieser, who was the program's pitching coach last season, Southeast Missouri has won its last two conference series to move into fifth place in the OVC standings with a 9-6 (.600) record. Last weekend, the Redhawks split the first two games of its series at SIU Edwardsville before rallying from a 8-3 deficit to win a 13-11 series-clinching victory, Sunday.
Junior outfielder Derek Gibson has led SEMO with a .404 batting average in conference play and has batted .368 this season, ranking second among league hitters. Junior first baseman Matt Tellor has 7 home runs (t-4th in the OVC) and 29 RBI (7th in OVC). Junior outfielder Cole Bieser is one of three OVC players with a league-leading 12 stolen bases.
Senior lefty Zack Smith will make his season's first OVC Game 1 start, Friday, after pitching Game 3 the past two weekends and not lasting beyond the third inning either time. Sophomore southpaw Will Spitzfaden will slide into the No. 2 spot in the Redhawks weekend rotation for the second time in OVC play.
Spitzfaden has 53 innings pitched this season, including two complete-game efforts (a 4-2 loss at Morehead State and a 11-2 win at New Orleans). Senior right-hander Trevor Kill will close the series for the Redhawks, making his fifth start after allowing four runs in a 3.1-inning Game 2 start at SIUE last weekend.
The Governors-RedHawks Series
Austin Peay and Southeast Missouri have met 79 times previously on the diamond, the Redhawks owning a 45-34 edge all-time… Southeast Missouri also enjoys a 27-15 edge in Cape Girardeau… the series has been in the Govs favor since 2004, with APSU holding a slight 18-14 advantage in the series… it is the second consecutive year the OVC series will be played at Southeast Missouri, Austin Peay swept last season's series for the first time in program history… the Govs and Redhawks also met during last season's OVC Tournament, Southeast Missouri winning a 4-3 game in the winner's bracket before Austin Peay secured a 10-6 victory in an elimination game.
Govs Extending Program's Best Start
Despite its current four-game losing streak (see below), the Govs 25-9 overall mark is tied for the best 34-game record in program history, equaling the 25-9 standard set by the 1971 OVC Championship squad. Looking ahead, the Govs best 37-game mark is 27-10 by the 1971 squad.
APSU Four-Game Losing Streak Longest Since 2010
The Govs current four-game losing streak is its longest since a five-game losing stretch during the 2010 campaign, a streak that saw Austin Peay swept by Tennessee Tech in between losses to Belmont and Evansville. The Govs did not lose more than three game in a row during either the 2011 or 2012 OVC Championship seasons.
Sixth Inning Ugly During Losing Streak
Austin Peay has been snake-bit during the sixth inning in three games of its four-game losing streak. The Govs defense committed an error that prevented a possible double play in each of the three games. Each time the opponent has capitalized with Tennessee Tech scoring four runs in the sixth en route to a 10-7 win, last Saturday. Kentucky struck for three sixth-inning runs in its 6-3 victory, Tuesday. Southern Illinois continued the stretch with a five-run explosion in the sixth before holding on in a 10-9 victory, Wednesday.
Austin Peay Earns Votes In Two National Polls
For the fifth consecutive week, the Govs were among the teams receiving votes in the USA TODAY Sports Coaches Poll. The Govs gathered 3 points in the April 8th poll and were tied for 36th unofficially with Louisiana-Lafayette. For the fourth straight week, APSU was among the list of others receiving votes in the National Collegiate Baseball Writers Association's April 1st poll.
Govs Ranked No. & In Mid-Major Poll
Austin Peay fell one spot in CollegeBaseballDaily.com Mid-Major Top 25 Poll and was ranked No. 7 in the poll's April 8 edition. Indiana remained in the poll's top spot for a second consecutive week. It was followed by No. 2 Louisville, No. 3 Notre Dame, No. 4 San Diego, No. 5 Pepperdine and No. 6 Mercer. The Mid-Major Poll includes all baseball conferences except the ACC, Big 12, Big West, Conference USA, Pac 12 and the SEC.