Developed Utilizing the Best EA SPORTS Technology – NHL 14 Represents a Generation of Innovation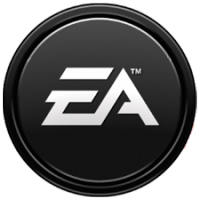 Redwood City, CA – Electronic Arts Inc. (NASDAQ: EA) announced today the breakthrough features for EA SPORTSTM NHL®14 that are set to unleash the aggression, speed and skill of NHL hockey through the best technology of this console generation that EA SPORTS has to offer.
Deliver game-changing hits with cutting-edge NHL® Collision Physics, built from EA SPORTS FIFA's revolutionary Player Impact Engine. Drop the gloves with the all-new Enforcer Engine, powered by the same technology used in the critically acclaimed Fight Night franchise.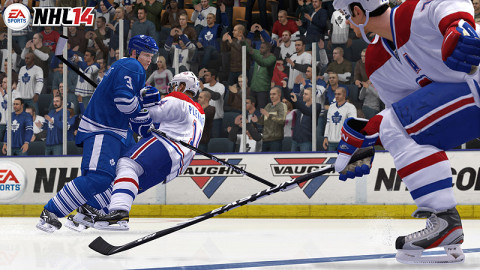 Experience a new level of speed and control with the second season of the critically-acclaimed True Performance Skating engine, and dangle defenders with all-new One-Touch Dekes.
In addition, fans can Live the Life of an NHL player in an all-new incarnation of the Be a Pro Career Mode, now featuring on and off-ice elements. NHL 14 will be available for the Xbox 360® video game and entertainment system, and the PlayStation®3 computer entertainment system. NHL 14 releases on September 10th, 2013 in North America and September 13th, 2013 in Europe.
"We're very proud of the history of innovation that the EA SPORTS NHL franchise has produced on this console generation, and this year we're amplifying that innovation by leveraging technology from teams like FIFA and Fight Night," says Dean Richards, General Manager, NHL, EA SPORTS. "This year fans will feel the speed, skill and aggression of NHL hockey like never before, powered by some of the best EA SPORTS technology to create the best game we could ever imagine."
NHL 14 Features
NHL® Collision Physics – Developed from the same core technology that powers EA SPORTS FIFA's critically-acclaimed Player Impact Engine, NHL® Collision Physics introduces bigger, more thrilling hits, and truer-to-life collisions. A new left-stick control scheme makes delivering a game-changing hit simpler and more rewarding than ever.
Enforcer Engine – Powered by the same technology used in the critically acclaimed Fight Night franchise, NHL 14 will bring a brand new third-person presentation to showcase the anatomy of a fight. All players on the ice (human or CPU) remain live from the drop of the gloves to the trip to the penalty box, with no break in the action. This new technology delivers, for the first time in the EA SPORTS NHL franchise, true size and strength differentiation between players, new jostling mechanics and much more to create the most authentic and electrifying experience yet.
True Performance Skating – Built on the breakthrough innovation that introduced physics-based skating and over 1,000 new skating animations to the EA SPORTS NHL franchise. The second year of the True Performance Skating features improved acceleration, explosive first-strides, quicker pivots and enhanced lateral skating, resulting in greater player responsiveness and unprecedented control.
One-Touch Dekes – Experience what it feels like to be a superstar through a new, more responsive deking system controlled only with the left stick and one-button. From beginner to advanced gamers, the system allows for quicker reactive dekes and intuitive combination dekes, creating more moves than ever before.
Live the Life – The new incarnation of the Be a Pro Career Mode, now you can truly Live the Life of an NHL player. On or off the ice, every decision you make shapes your legacy as an athlete. Interact with teammates outside of the rink. Take part in media interviews. Each choice you make will affect your relationship with fans, teammates and management, influencing your skills and progression.
HUT & EASHL Online Seasons – NHL 14 adds the best-in-class promotion and relegation system in the sports category to the Hockey Ultimate Team & EA SPORTS Hockey League modes. Win games and advance to the next division to face tougher competition, fall short and see your team bumped down. Teams will be able to track their progress across multiple seasons.
NHL 14 Cover Vote to Launch on April 22nd, 2013
Beginning April 22nd, 2013, fans around the world can once again shape the face of the world's #1 hockey video game franchise when the second annual EA SPORTS NHL® Cover Vote Campaign launches on NHL.com/covervote.
In its inaugural year, the EA SPORTS NHL 13 Cover Vote Campaign generated more than 25 million fan votes, culminating with Philadelphia Flyers Captain Claude Giroux landing on the NHL 13 cover.
NHL 14 is in development at EA Canada in Vancouver and has not yet been rated by the ESRB or PEGI; visit www.esrb.org and www.pegi.info for more information. Become a fan of EA SPORTS NHL on Facebook and follow us on Twitter.
EA SPORTS is one of the leading sports entertainment brands in the world, with top-selling videogame franchises, award-winning interactive technology, fan programs and cross-platform digital experiences. EA SPORTS creates connected experiences that ignite the emotion of sports through industry-leading sports videogames, including Madden NFL football, FIFA Soccer, NHL® hockey, NBA LIVE basketball, NCAA® Football, Tiger Woods PGA TOUR® golf, SSX, and Fight Night boxing. For more information about EA SPORTS, including news, video, blogs, forums and game apps, please visit www.easports.com.
For more information about EA SPORTS, including news, video, blogs, forums and game apps, please visit www.easports.com to connect, share and compete.
NHL® 14
is an Officially Licensed Product of the NHL and the NHLPA. NHLPA, National Hockey League Players' Association and the NHLPA logo are trademarks of the NHLPA. © NHLPA. NHL and the NHL Shield are registered trademarks of the National Hockey League.
NHL, the NHL Shield and the word mark and image of the Stanley Cup are registered trademarks and NHL Awards name and logo are trademarks of the National Hockey League. NHL and NHL team marks are the property of the NHL and its teams. © NHL 2013. All Rights Reserved.
About Electronic Arts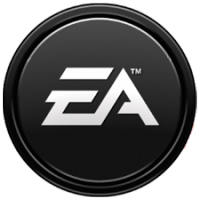 Electronic Arts (NASDAQ: EA) is a global leader in digital interactive entertainment. The Company delivers games, content and online services for Internet-connected consoles, personal computers, mobile phones, tablets and social networks. EA has more than 275 million registered players and operates in 75 countries.
In fiscal 2012, EA posted GAAP net revenue of $4.1 billion. Headquartered in Redwood City, California, EA is recognized for a portfolio of critically acclaimed, high-quality blockbuster brands such as The Sims™, Madden NFL, FIFA Soccer, Need for Speed™, Battlefield™ and Mass Effect™. More information about EA is available at http://info.ea.com.
EA SPORTS, SSX, The Sims and Need for Speed are trademarks of Electronic Arts Inc. Mass Effect is a trademark of EA International (Studio and Publishing) Ltd. John Madden, NFL, NBA, NHL NCAA, Tiger Woods, PGA TOUR and FIFA are the property of their respective owners and used with permission. Xbox 360 is a trademark of the Microsoft group of companies and is used under license from Microsoft. "PlayStation" is a registered trademark of Sony Computer Entertainment Inc. All other trademarks are the property of their respective owners.