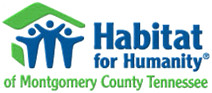 Clarksville, TN – The Clarksville Habitat ReStore and Habitat for Humanity of Montgomery County Tennessee's new program, Cans for Homes, have partnered with Bi-County Solid Waste Management and C&L Recycling to collect all aluminum cans at this year's Rivers and Spires to be held April 18th – 20th.
The proceeds from these cans will go to help build a local Clarksville family a home. Habitat and Cans for Homes will be set up at the Green Zone and the Kids Zone during the three day festival. A collection bin will be set up at the Kid's Zone for the public's convenience. Cans for Homes will also be participating in the Children's Parade.
Clarksville residents can continue helping "Cans for Homes" by donating cans, clothes, shoes, purses, linens and even stuffed animals. Cans for Homes coordinators request that all donated items be placed in a plastic shopping bag. The proceeds raised will go toward helping build a local Montgomery County family a home.
This is a permanent project for our Clarksville community as a whole.
Drop-off locations include:
Clarksville Habitat ReStore located in downtown Clarksville at 408 Madison Street
C&L Recycling located at 123 Denny Road near Sango Wal-Mart (be sure to let them know it's for Habitat)
St. Bethlehem Christian Church at 280 Dunbar Cave Road.
Cans for Homes is very excited about this most recent partnership with Bi-County Solid Waste Management and is looking to partner with many other organizations in the community. You can learn more about Cans for Homes on their Facebook page.
A special thank you is due to the youth from Grace Community Church Remix/Mix and Interact Club Clarksville (Rotary) for volunteering throughout Rivers and Spires to help support Habitat's Cans for Homes.
About Habitat for Humanity of Montgomery County TN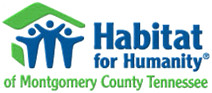 Since 1992, Habitat has partnered with 82 qualified applicants who invest sweat equity into building simple, decent, and affordable housing to achieve homeownership through a 20 year, zero-interest mortgage. Habitat collaborates with faith, civic, and business organizations who envision neighborhood revitalization through new home construction.
Please contact the Affiliate office at 931.645.4222
About Habitat for Humanity International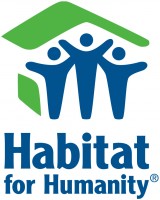 Habitat for Humanity International is an ecumenical Christian ministry that welcomes to its work all people dedicated to the cause of eliminating poverty housing.
Since its founding in 1976, Habitat has built, rehabilitated, repaired, or improved more than 500,000 houses worldwide, providing simple, decent, and affordable shelter for more than 2 million people.
Visit www.habitat.org