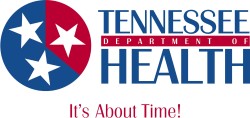 Nashville, TN – "Eat local" isn't just a buzzword referring to the growing trend of consumers buying locally-grown foods. Consumers benefit by receiving fresh foods from local growers while sales benefit local farmers, businesses and economies.
Local foods are the focus of this year's Tennessee Food Safety Task Force Annual Seminar hosted by the Tennessee Departments of Health and Agriculture.
"We want to educate Tennessee consumers and food producers on the challenges and benefits they may face in delivering safe products to their communities and on the regulations governing the sale of farm foods," said Deputy State Epidemiologist John Dunn, DVM, Ph.D. "This seminar offers Tennessee consumers, growers, manufacturers, restaurant owners and others the opportunity to hear from national experts about delivering the safest possible food supply to consumers."
The Tennessee Food Safety Task Force Annual Seminar "Local Foods:  Trends, Initiatives and Food Safety" will be held May 1st from 9:00am until 4:00pm in the Ed Jones Auditorium at Ellington Agricultural Center in Nashville.
Topics will include adding value through farmers markets; direct marketing and agritourism; local food production and safety research; raising profits; a grocer's perspective on local food and a discussion of outlets for local foods.
In addition, participants will learn about challenges, rewards and misconceptions from a panel of local food producers including Allan Benton of Benton's Smoky Mountain Country Hams; Danny Shelton of Shelton Farms; and Amy Delvin Tavalin of Delvin Farms.
The seminar is open to the public. Registration is required and limited to 180 people. The $15.00 registration fee includes lunch. Learn more about this event and find a registration form at www.foodsafetytaskforce.org/PDF/FoodSafetyinTN.2013.pdf.
For online registration and payment by credit card, visit http://bit.ly/Z18BmJ.