Written by Sgt. Joe Padula
2nd Brigade Combat Team Public Affairs Office, 101st Airborne Division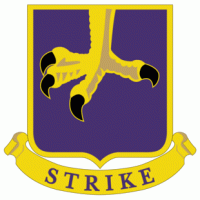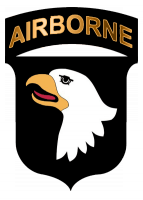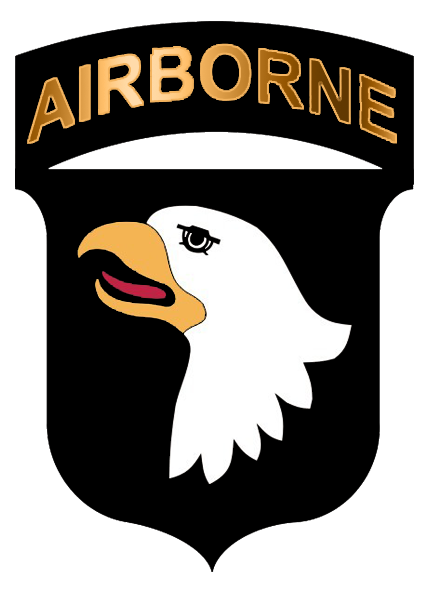 Fort Campbell, KY – "Troop, attention!" was the loud order given during a rare ceremony not seen by a Screaming Eagle formation on record. Two words were screamed back in unison, "Strike Cav!" as a proud squadron of Strike Soldiers went to the position of attention and watched 101st Airborne Division history unfold before them.
Troop A, also known as Apache Troop, is part of the 1st Squadron, 75th Cavalry Regiment, 2nd Brigade Combat Team, 101st Airborne Division (Air Assault) and was awarded the Gold Air Assault Excellence Streamer during a ceremony held at Fort Campbell's Strike Field, April 16th. The streamer signifies the troop is now at or above 90 percent Air Assault qualified.
"Today at approximately 1300 hours, this troop was awarded the Gold Streamer for Air Assault Excellence and the sense of pride within this formation just cannot be measured," said 1st Sgt. Nathan Stone, a native of Griffin, IN and the first sergeant of Apache Troop.
"We just set the standard and now give the other units in the division a point that this gold streamer can be achieved."
Currently there is no recording within the division of a gold streamer being awarded and worn by another 101st unit and the division leadership understands the importance of the troop's accomplishment.
"In quite some time, no other company, troop or battery has put that streamer on their guidon; this is a big deal," said Brig. Gen. Mark R. Stammer, acting senior commander of Fort Campbell, who presented the award to Apache. "It's a big deal because a collection of Soldiers achieved the standard like no one else has and the marks of success are now represented collectively by that gold streamer," as Stammer pointed towards the Apache colors.
Out of the 96 Soldiers assigned to Apache, 89 of them have successfully completed the Army's Air Assault School, a ten-day course that qualifies Soldiers to conduct air assault helicopter operations, sling-load missions, fast roping and rappelling, aircraft orientation, ending with a fast paced, full combat load, 12-mile ruck march. The Apache Soldiers wearing the Air Assault Badge on their chest hold the achievement with high regards.
"This is literally the proudest moment I've had since I've been here and it means a lot to us all," said Sgt. Erixs Reyes, a Charlotte, NC native and a section sergeant in the troop. "The school is many individual events, but it really is a team effort, so as soon as the new guys got here, we sent them to the obstacle course, trained them and then prepared them for the challenges. Our original goal was to be 85 percent qualified and we exceeded that. I'm so proud and I love this troop."
Now with the bar set for surrounding units, the Leaders within the division look to add the color gold to more guidons and formations.
"We are in the Air Assault Division and it is who we are and who we must be," said Lt. Col. Clint Cox, commander of Strike's 1st Squadron, 75th Cavalry Regiment. "My goal is now to get the rest of my troops and company capable at that same level so 'Strike Cav' are the guys that get called on for whatever the division needs to get executed."
The Gold Air Assault Excellence Streamer jointly earned by the Apache Soldiers is more than just a piece of cloth attached to a unit's colors. It is a reality that now enables the 101st Airborne Division to accomplish a given air assault mission anywhere and at anytime.
"If we were to do an Air Assault operation at the company level today, where would we look first," rhetorically asked Stammer while addressing the squadron in the course of the ceremony. "We are going to look right here. You wear the wings and you're organization now wears the streamer; keep it up."