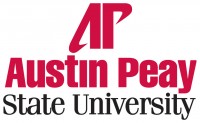 Clarksville, TN –  Austin Peay State University will award degrees to 1,222 students – the largest class in APSU history – during its 84th Spring Commencement on Friday, May 10th in the Dunn Center.

U.S. Representative Marsha Blackburn, R-TN, who represents the state's 7th Congressional District, will be the keynote speaker at both the morning and afternoon commencement events.

A resident of Williamson County, Blackburn began her elected service career in 1998 as a Tennessee state senator. She was first elected to represent Tennessee's 7th Congressional District in 2002, quickly becoming a leader at the nation's Capitol and a leading voice advocating for a small, efficient federal government that is accountable to its citizens. She is regularly praised by good government groups like the National Federation of Independent Businesses, the Farm Bureau, the Chamber of Commerce, the Small Business and Entrepreneurship Council and the American Conservative Union. She has been named a Taxpayer Hero by Americans for Tax Reform each year she has served in Congress.

She has served on the majority and minority whip teams since her election in 2002 and holds a seat on the vital Energy and Commerce Committee, which has jurisdiction over health care, energy regulation and telecommunications issues. Blackburn was selected to serve as vice chair of the House Energy and Commerce Committee for the 113th Congress, where she serves on four critical subcommittees: Commerce, Manufacturing and Trade; Oversight; Health; and Communications and Technology. She serves on the House Budget Committee and is a founding member of the Republican Women's Policy Committee.

At 10:00am Friday, May 10th, students slated to earn degrees from the College of Arts and Letters, the College of Science and Mathematics and the School of Technology and Public Management will participate in commencement. At 2:00pm, candidates for degrees from the College of Behavioral and Health Sciences, College of Business and College of Education will have commencement exercises.

Doors will open one hour prior to the beginning of commencement for graduates and guests. In addition, roses and balloons will be available for purchase in the front lobby of the Dunn Center immediately prior to each of the commencement ceremonies. Prices range from $5.00 to $30.00.

Students who have filed for graduate degrees will participate in the commencement ceremony for the college that houses the academic program. For instance, if a student is on schedule to receive a Master of Arts in communication arts, the student would participate in the 10:00am ceremony with the College of Arts and Letters because the APSU Department of Communication belongs to that college.

In addition, 12 students enrolled as cadets in the University's Reserve Officers' Training Corps (ROTC) will be commissioned as officers at the conclusion of the 10:00am ceremony.

At the 10:00am ceremony, APSU will award an Associate of Science degree posthumously to Jessica Rawls.

APSU will offer a free live webcast of each commencement ceremony. A link to the webcast will be made available on the University's homepage within 24 hours of each ceremony. The free Windows Media Player will be required to view the webcast. Both ceremonies also will be broadcast live on Charter Channel 99 and Clarksville Department of Electricity Lightband Channel 9. In addition, both events can be heard live on APSU's radio station, WAPX 91.9 FM.

For more information about commencement exercises, contact the Office of the Registrar by telephone at 931.221.7121, or visit the APSU Web page at http://www.apsu.edu/commencement/.



Sections
Education
Topics
APSU, APSU College of Arts and Letters, APSU College of Behavioral and Health Sciences, APSU College of Business, APSU College Of Education, APSU College of Science and Mathematics, APSU Department of Communication, APSU School of Technology and Public Management, Austin Peay State University, CDE Lightband Channel 9, Charter Channel 99, Dunn Center, graduation, Jessica Rawls, Marsha Blackburn, Reserve Officers' Training Corps, ROTC