Clarksville, TN – Senior Chantelle Grey will run the 800m at the Drake Relays, 1:51pm (CT), Friday, at Drake Stadium.
Grey, who ranks 33rd in the NCAA East in the event, will face some of the nation's toughest competition at this meet.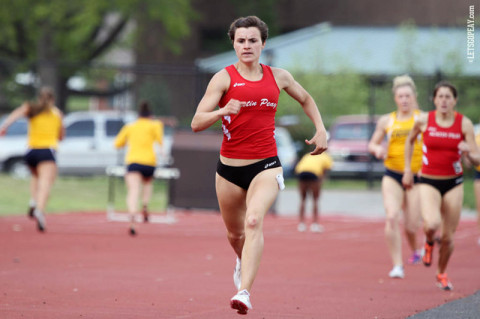 Megan Malasarte (Georgia, fourth), Vanessa McLeod (Purdue, 15th), Kimberly Ficenec (Alabama, 43rd) and Leeann Michl (Indiana State, 44th) each are currently ranked in the NCAA East regional rankings, while Amanda Mergaert (Utah, 17th), Shawnice Williams (Nebraska, 31st) and Amber Davis (Loyola-Ill., 49th) will vie for spots in the NCAA West Regional.
Grey ranks 33rd in the NCAA East.
In addition, Mergaert (third) and Nebraska's Jessica Furlan (19th) both rank top-20 in the NCAA West in the 1500m run; Furlan will run the 800m in Des Moines.
This will be Grey's final competition prior to next weekend's Ohio Valley Conference Outdoor Track and Field Championships, hosted by Eastern Illinois.