Written by Sgt. Alan Graziano
3rd Brigade Combat Team, 101st Airborne Division (AA) Public Affairs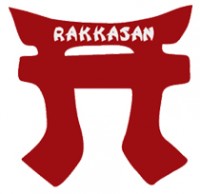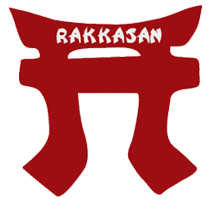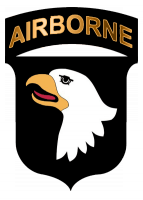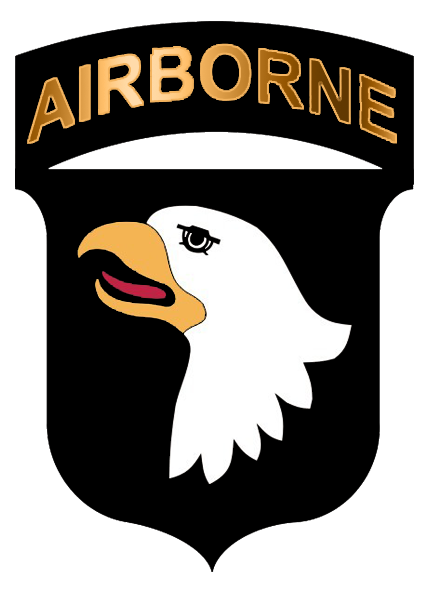 Fort Campbell, KY – Family Readiness Group leaders from all six battalions of the 3rd Brigade Combat Team "Rakkasans," 101st Airborne Division (Air Assault), joined together April 18th in the brigade conference room for what they call a "Rak (pronounced 'rock') Sale," in an effort to raise funds for FRG events held throughout the year.

In these sales, which are usually held every spring and fall, unit FRG leaders sell custom-made merchandise, such as T-shirts, other apparel, pottery, blankets, towels, stickers, signs, cups, baked goods and more.

The majority of the items being sold proudly showcase the torii, a symbol that has been part of the Rakkasan heritage since World War II.

Although a Rak Sale's main objective is to raise funds, the FRG leaders say that there are also many other beneficial aspects of these events.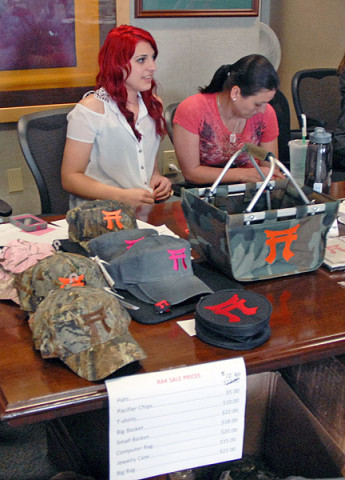 "They are a great opportunity to connect and socialize with other 3rd Brigade FRG members, single and married soldiers, their family members, retired Rakkasans and other members of the brigade's community," said Georgia Lillibridge, the wife of Col. R.J. Lillibridge, Commander of 3rd BCT.
"Rak Sales allow family members to showcase their talents and creativity in the products that they design and create while also instilling a strong sense of Esprit de Corps," said Donna Kendrick, the wife of Lt. Col. Kelly Kendrick, Commander of 1st Battalion, 187th Infantry Regiment, 3rd BCT.
"They bring the entire Rakkasan community together while also creating an enjoyable and friendly atmosphere," said Tanya Manns, the wife of Lt. Col. Mark Manns, Commander of 3rd Special Troops Battalion, 3rd BCT.
If you missed the Rak Sale last week, but would like to be more involved in the Rakkasan community, you may want to consider attending the next sale in the fall. Contact your unit FRG leader for more details.
Sections
News
Topics
101st Airborne Division, 187th Infantry Regiment, 1st Battalion 187th Infantry Regiment, 3rd Brigade Combat Team, 3rd Special Troops Battalion, Air Assault, Alan Graziano, Donna Kendrick, Family Rediness Group, Fort Campbell KY, Georgia Lillibridge, Kelly Kendrick, Mark Manns, R. J. Lillibridge, Rak Sale, Rakkasans, World War II