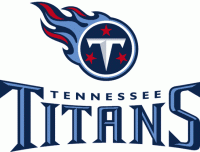 Nashville, TN – The Tennessee Titans have taken Nebraska strong safety Daimion Stafford in the 7th round of the 2013 NFL Draft with the 248th overall pick.
At 6-foot-0, 221 pounds, Stafford is a solid built player with the speed to close with receivers downfield. He has the power to hit receivers making catches over the middle and along the sideline.
In the NFL Combine, Stafford ran a 4.69 second 40 yard dash, had a 30.5 inch vertical leap, did a 111 inch broad jump and was a top performer in the bench press with 21 reps. His hometown is Norco, CA. He went to Norco High School.
Stafford started at safety for all 14 games in 2012, and he started 26 of 27 games in his NU career.
At Nebraska, Stafford was second on the team with 96 tackles, including 51 solo stops. He had four tackles for loss and a sack. He made at least seven tackles in 10 of 14 games, including a season-high 11 stops at Michigan State. Stafford racked up 176 tackles in his two seasons with the Cornhuskers, the fourth-best total in school history among two-year players.
In 2012, he had a team-high four interceptions, all in Big Ten play, and led the league in interceptions in conference action. He also had seven pass breakups, while forcing two fumbles and recovering two others.
He was First-Team All-Big Ten (Media, BTN, ESPN, Phil Steele, 2012) and Second Team All-Big Ten (Coaches, 2012).