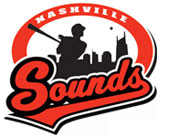 Oklahoma City, OK – The Nashville Sounds were held to only three hits by Oklahoma City pitchers Wednesday night at Chickasaw Bricktown Ballpark, while RedHawks batters put up six runs on 13 hits to win 6-2 and hand Nashville its seventh consecutive road loss. The loss gives Oklahoma City the series victory with still one game remaining.
Three RedHawks pitchers combined for the three-hitter, led by starter Wes Musick (2-0), who turned in six strong innings en route to his second win of the season. The southpaw fired four strikeouts and held Nashville to one run on two hits. Relievers Eric Berger and Jason Stoffel finished out the final three innings for the 'Hawks.
«Read the rest of this article»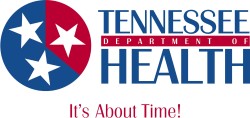 Nashville, TN – The Tennessee Department of Health is urging people to protect themselves from viruses transmitted by mosquitoes. Last year Tennessee experienced 33 human cases of West Nile virus, including one in December.
"It is extraordinarily unusual to see a confirmed case of West Nile virus in December in this part of the country, and it does cause concern and a need for increased awareness," said Abelardo Moncayo, Ph.D., with the TDH Division of Communicable and Environmental Diseases and Emergency Preparedness. "While four out of five people with West Nile won't show symptoms, others will develop severe illness and may suffer death or permanent neurological damage."
http://www.youtube.com/watch?v=638Sa989zO8 «Read the rest of this article»


Clarksville, TN – Due to last weekend's extreme rain and flooding, Yoga in the Park will be temporarily cancelled.
Yoga in the Park is a free yoga program that usually takes place on Wednesdays and Fridays from 6:00am to 7:00am at McGregor Park. «Read the rest of this article»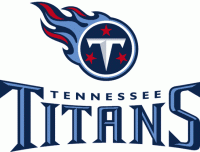 Nashville, TN – On Wednesday, May 1st, the Tennessee Titans announced the release of wide receiver Lavelle Hawkins, safety Suaesi Tuimaunei and wide receiver Michael Calvin.
Hawkins at 5-foot-11 was acquired in the 2008 NFL Draft with a fourth round pick out of California. In 2012, he started once and played in seven games. He had five receptions for 62 yards. He was inactive for nine games. He had career highs in 2011 with 47 catches for 470 yards and a touchdown.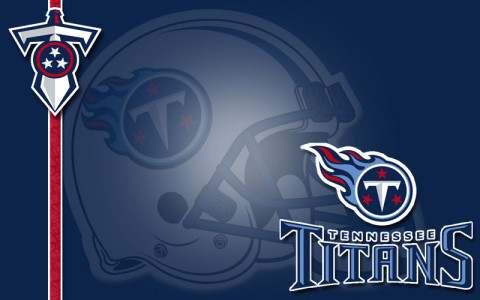 «Read the rest of this article»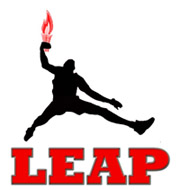 Clarksville, TN – On April 29th, 2013 the Alternative School auditorium was converted into a youth matinee that addressed Anti-bullying. Staff from the LEAP Organization opened the program by selecting volunteers to participate in skits that focused on forms of bullying that consisted of starting rumors and excluding others from various activities.
Following the skits, the students were given an opportunity to share some of their personal experiences with being bullied and being the bully.
«Read the rest of this article»

Clarksville, TN – Austin Peay State University joins forces with Fort Campbell's United Services Organization (USO) to host "Dine On Our Dime," at 1:00pm, Sunday, when Govs baseball hosts Morehead State at Raymond C. Hand Park.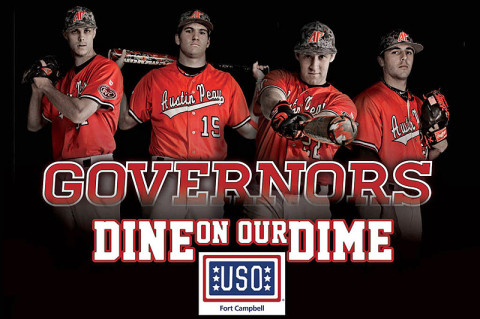 «Read the rest of this article»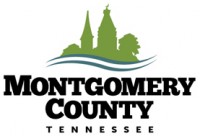 Montgomery County, TN – The Montgomery County Highway Department has reopened Hematite Road, Lock B Road North, and Chapel Hill Road. The lists of roads below remain closed due to flooding and damage.
For your safely, please do not go around barricades or drive through water, as roadways can quickly erode with the presence of water. Notifications will be sent as water recedes and roads reopen. «Read the rest of this article»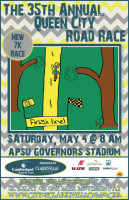 Clarksville, TN – The 35th Annual Queen City Road Race, scheduled for this Saturday, May 4th, is quickly approaching. Be aware that as the 5K and 7K race routes take runners through the streets of Historic Downtown Clarksville, there will be several road closures to accommodate the safety of the runners.
The south bound lane of North 2nd Street to Main Street will be closed as well as the eastbound lane of College Street, and University Avenue to 8th Street. Additional closures include Summer Street, Henry Street and the Dunn Center parking lot on the side facing Governors Stadium. «Read the rest of this article»
Two Rivers Chapter Volunteers Working to Meet Emergency Needs
Clarksville, TN – Severe spring storms and flash floods poured torrential rain over much of Tennessee on Saturday morning and again in the evening.
Eight homes were destroyed from the flood with 26 others sustaining major damage, across 4 counties including Henry, Houston, Montgomery and Stewart.  The Red Cross responded immediately to provide food, shelter and emotional support to help families who had been affected by the storms. «Read the rest of this article»
Clarksville, TN – Richard, Suzanne, Kenny and Kelly Pryor, owners of Signs Now Clarksville, recently received one of the top awards at the 2013 Signs Now and Signs By Tomorrow Convention in Savannah, GA.
The signage and graphics company received the Sales Excellence Award, which is presented to the top ten percent in system-wide sales among all franchise members. «Read the rest of this article»