Clarksville, TN – Clarksville Parks and Recreation is excited to announce that Summer Program Guides are here!
Want to find out how to register your for our youth and adult leagues or how to reserve a park pavilion for your child's birthday party?
«Read the rest of this article»

Murray, KY – Austin Peay State University's softball team went into the final day of the regular season May 5th knowing it needed two wins to punch its ticket into the Ohio Valley Conference post-season tournament for the first time since 2007.
«Read the rest of this article»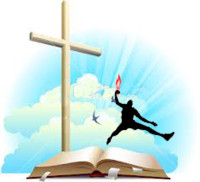 Clarksville, TN – Praising God is one of the most important things we can learn while on this earth because to praise Him, as He intends for us to praise, involves every aspect of our life.
Praise is meant to be the focal point of our relationship with God. Praise isn't just a surface thing. It isn't just saying "Praise the Lord" all day long. The secret of praise is something that flows from the center of what is really us. It is something that brings an immediate response from the heart of God. «Read the rest of this article»

Clarksville, TN – Shortstop Reed Harper had five hits, including a RBI single in a pivotal eighth-inning outburst, to lead Austin Peay State University's baseball team to a 9-3 Ohio Valley Conference victory against Morehead State, Sunday, at Raymond C. Hand Park.
«Read the rest of this article»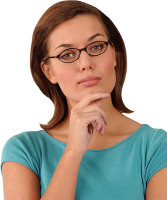 Clarksville, TN – Thinking about yourself isn't always selfish; actually it's necessary. You probably have a friend that comes to you with their problems. They seem to always have the same problems, on a different day. You give them your very best advice, but nothing changes. So what gives?
There is a good chance that they aren't taking your advice because they aren't aware of their own shortcomings or what they need to work on.  They may be the very same friend that always thinks that things happen to them; that they are just victims of circumstance. But you know better, right? Or are you "that" friend? «Read the rest of this article»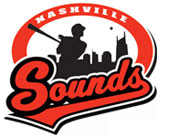 Round Rock, TX – The Nashville Sounds dropped game three to the Round Rock Express Sunday afternoon at Dell Diamond, unable to recover from a five-run fourth inning put up by the home team. The 5-1 loss is Nashville's ninth consecutive and 11th road loss in a row.
After making quick work of the Express through the first three innings, starting pitcher Johnny Hellweg (1-4) ran into trouble in the fourth, allowing Round Rock five runs.
«Read the rest of this article»
Treat mom to a delicious buffet at one of eight state park restaurants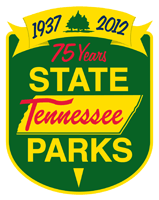 Nashville, TN – Treat mom to a special day out at one of eight Tennessee State Park restaurants this Mother's Day – a perfect time for family and friends to enjoy great food in a beautiful setting.
Tennessee State Parks is pleased to announce that all eight state park restaurants will be serving a delicious Mother's Day Buffet on Sunday, May 12th. The buffet will start at 11:00am and continue until closing. Selections at each Park may vary.
The price of the buffet is $14.95. Prices do not include drink, tax, or gratuity. Special prices for kids and seniors over 62 also are available. *Call for more information.
Group reservations are recommended. «Read the rest of this article»

Clarksville, TN – The mindset of Austin Peay State University men's golf team is more than just discovering its NCAA Golf Regional destiny, 8:00pm, Monday, when APSU athletics host a viewing party in the second floor Governors Club Room.
«Read the rest of this article»


Clarksville, TN – The Clarksville Parks and Recreation Department is offering another session of the new program, the Cumberland Arts Experience, at the Kleeman Community Center located at 166 Cunningham Lane.
The Cumberland Arts Experience will be held Saturday, May 25th and will teach basic painting skills as participants paint along with an instructor to create a piece of art they can take home with them. «Read the rest of this article»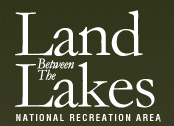 Golden Pond, KY – Land Between The Lakes (LBL) National Recreation Area invites all bird lovers to Woodlands Nature Station for a Birding Bonanza on Saturday, May 11th.
Enjoy guided walks, learn to identify common birds, get tips on attracting birds to your backyard, go on a scavenger hunt, enjoy face to face encounters with Nature Station's birds, and more! All programs are free with Nature Station admission.
«Read the rest of this article»