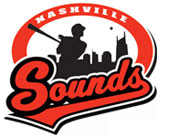 Nashville, TN – The Nashville Sounds began their homestand with a 5-3 loss to the Fresno Grizzlies on Tuesday evening at Greer Stadium in the opener of a four-game series.
The defeat was the tenth in the last 11 games for Nashville (8-22), which dropped a series opener at home for the first time all season. The Sounds won their previous four openers.
«Read the rest of this article»
Related Images:
Market Commentary by Scott J. Brown, Ph.D., Chief Economist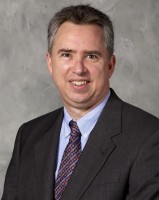 The economic data reports were mixed. The ISM surveys were on the weak side of expectations. Consumer confidence improved in April, but has remained range-bound with a low trend in recent months. The ADP payroll estimate for April disappointed, but the Employment Report was stronger than anticipated. Nonfarm payrolls rose by 165,000, better than the median forecast (+150,000), but more importantly, not as bad as feared. Payroll figures for February and March were revised a net 114,000 higher.
The unemployment rate edged down to 7.5% (from 7.6% in March and 8.1% a year ago) and for once that was not due to a decrease in labor force participation. The employment/population ratio edged up, but the trend has remained flat over the last few years. The April payroll figures helped boost share prices. «Read the rest of this article»
Clarksville, TN – University of Tennessee rising sophomore Bashaara Graves and incoming freshman Jordan Reynolds are among 34 of the nation's top athletes age 19 or younger who have accepted invitations to participate in the 2013 USA Basketball U19 World Championship Team trials, USA Basketball announced Tuesday.
Trials to select the 12-member USA squad will be held May 16th-19th at the U.S. Olympic Training Center (USOTC) in Colorado Springs, CO. The unit will represent the U.S. in the 2013 FIBA U19 World Championship, hosted by Lithuania from July 18th-28th in Klaipeda and Panevėžys.
«Read the rest of this article»
Related Images:

Montgomery County, TN – Stone, Rudolph, & Henry, PLC, a full service accounting firm in Clarksville, celebrated their Clarksville-Montgomery County Green Certification with a Green Ribbon Cutting Ceremony on Thursday, May 2nd.
After cutting the ribbon, Montgomery County Mayor Carolyn Bowers kicked off the conversation by saying "Tell us what you all did to earn the certification."
«Read the rest of this article»
Clarksville, TN – Clarksville Mayor Kim McMillan has offered Clarksvillian Bill Harpel the position of Chief of Administration for the City of Clarksville pending the finalization of the application process.
Mr. Harpel has accepted the position and it is anticipated that he will officially begin working with the City on or before May 13th, 2013. «Read the rest of this article»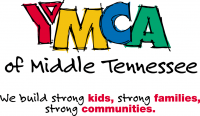 Clarksville, TN – Anxious? Want change? Need help? Journey to Freedom is a group for adults of any age who want to self-examine and work toward making healthy changes that will promote joy, hope and peace in their life.
Journey to Freedom is an 8 week process of reading, evaluating, and group discussion that will help you get to the heart of what is no longer working in your life, and where you are in the process of change. You will look at the role that fear, self-esteem, and grief play in your decisions. «Read the rest of this article»
Related Images:


Clarksville, TN – Saturday, May 18th is National Kids to Parks Day! The Clarksville Parks and Recreation Department is celebrating with two events that can get children out of the house and having a ball.
The Spring Family Campout will be held Saturday, May 18th at Billy Dunlop Park, located at 1930 East Boy Scout Road.  Families can camp overnight at the park for only $20.00 per family, up to six members, or $5.00 per individual.  Dinner and breakfast will be provided and pre-registration is required at recpro.cityofclarksville.com. «Read the rest of this article»
Related Images:
Clarksville, TN – We all know how teachers and staff are constantly helping our students every day.
The students at the Academy for Academic Excellence, however, are turning the tables on a staff member.
These elementary students have created six paintings, like those shown below, to sell.
The proceeds go to help a staff member who has been diagnosed with cancer and the students want to help the family pay for transportation costs to the doctor, radiation and chemo visits, and other expenses.
«Read the rest of this article»
Related Images: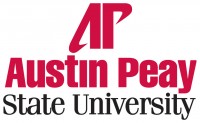 Clarksville, TN – For Dr. John Volker, the establishment of the new Center for Entrepreneurship at Austin Peay State University "is a dream come true."
"My excitement knows no boundaries," Volker, a professor in the APSU College of Business, said.
Volker will serve as director of the new center, which was officially announced during a special event May 3rd on campus.
«Read the rest of this article»
Related Images:


Clarksville, TN – Yoga enthusiasts rejoice! We will be starting Yoga in the Park again at McGregor Park this Wednesday morning from 6:00am-7:00am.
This free program is running through May 24th in partnership with the Clarksville YMCA.