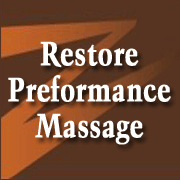 Clarksville, TN – Russ Shemberger, a licensed sports massage therapist at Restore Performance Massage on Madison Street in Clarksville, finished sixth in his age group in the Rev3 Olympic Triathlon held Sunday, May 5th in Knoxville, Tennessee.
Shemberger finished the approximately 1-mile swim, 25-mile bike and 6.2-mile run with a total time of 2:41 and placed sixth in his age group (male 45-49).
Shemberger is a veteran triathlete. For the Rev3 Olympic Triathlon and other upcoming triathlons this year, he is coached by Jessica Dollar of FTP Coaching, based in Hendersonville, Tennessee.
As a licensed massage therapist, Shemberger leads Restore Performance Massage – aka RPM Massage – in sports massage treatment, therapeutic, Swedish and deep tissue massage.
RPM Massage is open from 10:00am-6:00pm, Monday and Wednesday, 8:00am-4:00pm, Tuesday and Thursday, and from 8:00am-noon, Friday. To make an appointment, call 931.647.3692.
RPM Massage also can be found on Facebook: http://www.facebook.com/rpmmassage.