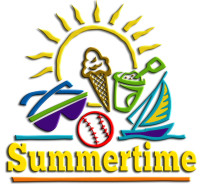 Clarksville, TN – Have you noticed, it's almost summer? Spring sneaked up on us while we were still in heavy sweaters and earmuffs—and did I mention raincoats and umbrellas. Tennessee is getting warmer by the day and the nights have lost most of their chill.
Flowers are beginning to peek out of Winter crusty homes.
Mini elephant ears are waving hello and butterflies are beginning to try their wet wrinkled wings before they try to fly.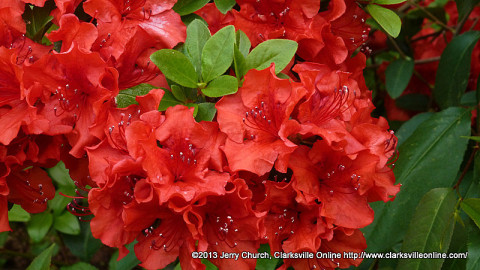 Strawberries are green and small, but soon they'll be red and juicy as they always are in May and June.
Azaleas are in full bloom all over town; and you thought you needed to go to the mountains to see their glorious colors.
Iris are blooming for the second time this year. Guess the first ones got frostbitten.
We still have a few violets, but most will leave with the heat unless they're in the shade.
I'm seeing a few spikes of tiger reeds in the fish pond, so I know it won't be long before the water lilies and lily pads poke their heads through the surface.
Peonies are just about to "Pop" open and birds have built new nests for their soon-to-be chicks.
I've had a hummingbird or two at the feeders, and I'm sure they were the "scouts" for the mob that will come later to fight over the sugarwater each morning and evening.
It's time to plant the raised garden and herb beds, and get ready for Tennessee's summer heat and humidity, but I'm ready for the warm nights and grilled chickens cooked on the barbecue.
But most of all, I am ready for red ripe watermelons and iced tea, deviled eggs and fresh cucumbers, red juicy tomatoes and BLT's.
Come on Summertime!
Photo Gallery