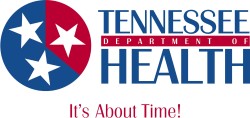 Nashville, TN – Recent action by the Tennessee General Assembly will make it easier for more children to have important dental services including dental sealants and topical fluoride varnish treatments.
The Tennessee Department of Health supports dental care for children as a way to help prevent costly, painful dental issues as a person ages. 
"While one in five Americans 65 years and older has had all natural teeth extracted, in Tennessee our rate is one in three," said TDH Oral Health Services Director Suzanne Hayes, DDS. "We know there is a correlation between dental care early in life and the condition of teeth in adulthood. The enhanced ability to provide services to children will impact their dental and overall health for decades."
Legislation enacted by the 108th General Assembly and signed by Tennessee Governor Bill Haslam on April 10th, 2013, amends a previous law affecting dental hygienists. Effective July 1st, 2013, public health hygienists will have more flexibility for performing some preventive dental health services.
"Oral health is not just about nice smiles or freedom from painful dental decay. We are increasingly understanding it is essential primary prevention of serious illness and educational and economic distress," said TDH Commissioner John Dreyzehner, MD, MPH. "We applaud our legislature and the dental professional community for taking the first step in saying Tennessee's history of poor oral health must end with this generation of our children."
The American Dental Association recognizes sealants as one of the most important measures in protecting children's teeth. Sealants are thin coatings that serve as a barrier against bacteria that can cause decay. It only takes a few moments to apply the coatings and the process is painless.
The American Journal of Preventive Medicine reports school-based dental sealant programs may reduce the rate of tooth decay by an average of 60 percent. Similarly, topical fluoride treatments are applied to teeth as a varnish and numerous studies have shown their value in preventing cavities.
The Tennessee Department of Health projects each fluoride varnish application will cost approximately three dollars through its program. TDH also estimates the return on investment for every dollar spent on preventing early childhood dental cavities is between $300.00 and $3,000. Beyond savings in restorative dental care, healthy teeth can affect academic and workplace success, social interactions and self-esteem throughout a person's life.
Currently TDH has 55 dental clinics in 54 counties and reaches other children across the state through its school-based oral health prevention program. For more information about TDH Oral Health Services, go to http://health.state.tn.us/oralhealth/state.html.
The mission of the Tennessee Department of Health is to protect, promote and improve the health and prosperity of people in Tennessee. For more information about TDH services and programs, visit http://health.state.tn.us/.