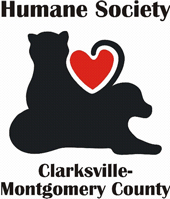 Clarksville, TN – The Humane Society of Clarksville-Montgomery County has an immediate need for newspaper or medium to large sized boxes if you have any laying around your home, office or garage.

They use these items for their ink cartridge recycling program regularly.

Donating won't cost you a dime and provides a GREAT excuse to help declutter your home, office or garage.

Other current wish list items include:  leashes and collars (used is fine so long as in good working order), bottled water, packing tape and file folders.

Donations can be dropped off at our admin office located at 940 Tennessee Avenue (blue building on the hill behind Arby's off Riverside Drive) during business hours: Monday/Tuesday/Friday/Saturday 9:00am to 2:00pm, Wednesday/Thursday 4:30pm to 7:30pm.

If you have several items, we may be able to arrange for pick up if needed.



Sections
News
Topics
Arby's, Bottled Water, Clarksville TN, Humane Society of Clarksville-Montgomery County, recycling, Riverside Drive, Tennessee Avenue