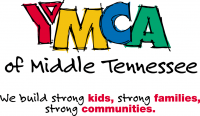 Clarksville, TN – Is anxiety or fear holding you back? How would you live if you weren't afraid? Join this 8-week group to help you overcome negative thought patterns through emotional healing, affirmation, and encouragement.
Learn more about your gifts and purpose while developing a more positive self-image.
Journey to a Life of Courage will meet at First Baptist Church (435 Madison Street) for eight Wednesdays from 6:00pm-7:30pm, starting June 5th. This small group is made up of 5-10 people of every different background and experience plus two leaders to facilitate the group.
$25.00 will cover the cost of the book and supplemental materials. Everyone is welcome. To sign up, contact Susanna at the YMCA at 931.647.2376 or .