Clarksville, TN – On Saturday, May 11th, Montgomery Central High School Fellowship of Christian Athletes held a car wash and bake sale at Hilltop Super Market during Hilltop's 4th annual BBQ Cook-Off.
The event was from 9:00am until 2:00pm.
"The Montgomery Central FCA wanted to help local teachers Kevin and Jonna Yarbrough with their efforts to adopt a child from Ethiopia," stated Megan Minor. "All the money raised today will go to help with their adoption expenses. We plan to hole more events like this in the future."
The Car Wash was a service project of the MCHS FCA. All proceeds from the event went to support a family in the local community. Kevin and Jonna Yarbrough and their children, Drew and Kate, feel led to expand their family through adoption.
They are raising money to adopt a litle girl from Ethiopia. International adoption costs are very expensive and as a service organization, the MCHS FCA felt led to do a fundraiser to help cover a part of the cost.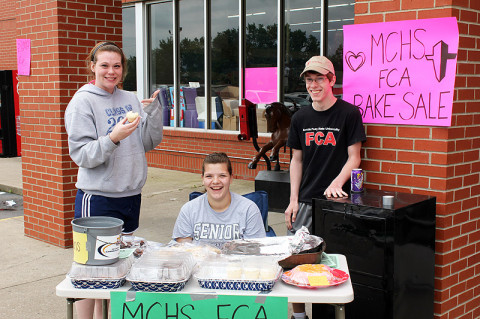 Please support this family and their obedience to the Lord, not only in monetary donations, but also through prayer.
You can learn more about their call to adoption and follow their journey at transformingloveadoption.blogspot.com