Registration Deadline is May 15th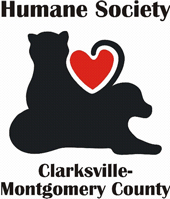 Clarksville, TN – The Humane Society of Clarksville-Montgomery County will be hosting a Dog Behavior Seminar on Saturday, May 18th. The event will be held at the Humane Society Conference Room. The deadline for registration has been moved to Wednesday, May 15th.
The popular Nashville-based dog trainer and consultant, Nikki Ivey, will be there for a daylong seminar that will help both dog owners and rescue volunteers and fosters to better understand dog language and communication.
Dogs use body language to communicate effectively with each other as well as with humans. These skills are used daily to avoid conflict and to calm over-stimulation. Understanding this will greatly improve your relationship with dogs as well as help you to work with dogs with a variety of behavior problems, including anxiety.
By offering these workshops at just a small fraction of what it would cost to bring a behavior consultant or trainer into your home, the Humane Society hopes that many, many dog owners will take advantage and attend.
Seminar Schedule
8:30am
Registration Opens
9:00am
Workshop 1: Be Safe, Be Responsible: Understanding Dog-Dog & Dog-Human Communication
10:00am
10-minute Break
12:00pm
Lunch Break (Refreshments Provided)
1:00pm
Workshop 2: When Love Isn't Enough: A Dog Foster and Rescue Guide
2:00pm
10-minute Break
3:30pm
Hands-On Work with Foster Dogs
5:00pm
Dismiss
Workshop #1
Be Safe, Be Responsible: Understanding Dog-Dog & Dog-Human Communication: Learn how to observe dog language between dogs and between you and a dog in order to increase safety and decrease inappropriate behaviors that could result in dog or human injury. To ensure quality instructional time, no dogs please.
Learn:
What Dog Language Is
How Dogs Use Dog Language
Different Levels of Calming Signals
Three Levels of Dog Signals

Level 1: Passive
Level 2: Less Passive
Level 3: Aggressive

Various Signals, Not Distance Increasing

Various signals are natural and often times misunderstood

How to Speak Dog: Human-Dog communication
Workshop #2
When Love Isn't Enough – A Dog Foster & Rescue Guide: Learn the information and skills needed to ensure a foster dog's successful transition from the streets to forever homes.
Many foster and rescue dogs have fears, anxiety, phobias and sometimes dog or people aggression. Rescue homes must be able to provide the appropriate environment for these dogs (i.e., other dogs and humans in the home); they must have the knowledge and skills to address their behavior issues; AND the confidence and leadership in their own actions to help these dogs overcome their behavior issues.
The quicker and more successfully rescue dogs can move into their forever homes, the more openings there can be for more dogs to be rescued and taken out of the shelters and homed forever. To ensure quality instructional time, no dogs please. The last hour will include hands-on instruction with a few pre-selected foster dogs.
Learn:
Are you prepared to work with rescues?
Should you foster dogs?
What is the rescue or foster's role?
What do rescue dogs need?
What are some of the behavior issues with rescues?
Your (the human) emotions and behavior when working with rescues.
How to deal with bad manners.
Importance of the correct leadership.
Importance of YOUR confidence.
How to deal with common behavior issues.
Learn calming signals between dogs and dogs and humans.
Skills you can use with your own dogs.
The cost is $25.00 per workshop or $45.00 for both. The Registration deadline is Wednesday, May 15th. For more information, contact the Humane Society of Clarksville-Montgomery County at 931.648.8042 or
The Clarksville Humane Society is located at 940 Tennessee Avenue, Clarksville, right behind the Arby's on Riverside Drive.