Clarksville, TN – Austin Peay State University's baseball team got out to a 7-1 lead after three innings May 17th versus SIU Edwardsville, but had to hold off the Cougars at the end for a 10-8 Ohio Valley Conference victory.
Austin Peay (41-13, 21-7 OVC) would get out to an early lead, just four batters into the game, on their fifth home run of the series to get out to a 2-0 lead.
«Read the rest of this article»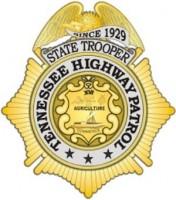 Clarksville, TN – On Thursday, May 16th, around 7:10am, a 1998 Chevy S10 driven by Roni Proctor was traveling north on Highway 48/13 when the truck crossed the center line and drifted into the south bound lane where it struck a 2006 Chevy Malibu near Ball road according to the Tennessee Highway Patrol. The Malibu tried to avoid the oncoming vehicle but could not and was hit head on.
The driver of the Malibu, 17 year old Kylie Eastin, who along with her passenger, 15 year old Ashley Travis were Lifeflighted to the Vanderbilt University Medical Center in Nashville, TN. Roni Proctor was transported by EMS to Gateway Medical Center. All three were wearing seat beats according to the THP report. «Read the rest of this article»

Tempe, AZ – Austin Peay State University has ground to gain if the Governors are going to be one of the five teams to advance from the NCAA Tempe Golf Regional, Saturday.
«Read the rest of this article»
Clarksville, TN – Reconciliation Evangelistic Outreach Center, is heading into the fourth year of its summer day camp for children in Kindergarten through 5th grade. Camp begins on June 10th and ends June 28th.
As a member of the National Summer Learning Association, the purpose of this camp, called Summer Education Learning Fundamentals or S.E.L.F., is to prevent the "summer slide" and enrich the lives of children in the Clarksville community and surrounding areas.
The main focus areas for S.E.L.F. are reinforcing reading, math, fitness, life skills and self-awareness, which are very important in a child's development. «Read the rest of this article»

Clarksville, TN – Austin Peay State University tennis player Sean Bailey has been named to the Capital One Academic All-District III Men's At-Large team for the 2012-13 year, the College of Sports Information Directors of America (CoSIDA) announced Friday.

«Read the rest of this article»
Clarksville, TN – On Saturday, May 18th, Clarksville based author Toni Aleo will be signing print-on-demand versions of her books at Hastings from 1:00pm until 3:00pm.
Toni Aleo is a publishing dream. Toni started out as a self-published author of three hockey romances; "Trying To Score", "Taking Shots", and "Empty Net", centered around the fictional Nashville Assassins hockey team.
«Read the rest of this article»
Written by Jim Garamone
American Forces Press Service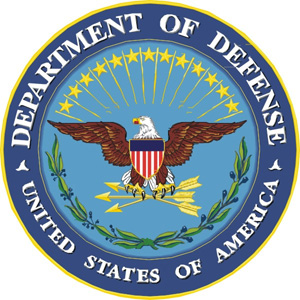 Washington, D.C. – The crime of sexual assault undermines the trust needed for the U.S. military to do its missions, President Barack Obama said after meeting with his military leaders today.
Defense Secretary Chuck Hagel and the service secretaries, and Army Gen. Martin E. Dempsey and the rest of the Joint Chiefs of Staff met with the president at the White House to discuss ways to eliminate sexual assault from the military.
«Read the rest of this article»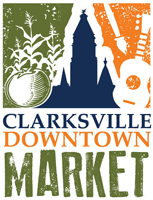 Clarksville, TN – When the 2013 Clarksville Downtown Market opens on Saturday, May 18th, approximately 70 vendors will be on hand to offer local fresh produce, baked goods, local honey, milk, home décor, seasonal flowers and more. The Clarksville Downtown Market will be open from 8:00am to 1:00pm every Saturday through October 19th on Public Square.
Opening Day of the Market will also feature musical performances by Eric Compton & the APSU's Community School of the Arts, cooking demonstration by Kristina Waters, Arts and Crafts for Kids by Cynthia Bellar and Chalk, Paper, Scissors, Market bags to the first 500 in attendance and prizes! «Read the rest of this article»

Clarksville, TN – Marshall Chapman is in herself a blaze of glory so it's not surprise that her new CD is called, "Blaze of Glory." To be in the room with Marshall is to find yourself in a place where the unexpected is the norm. To put it mildly, Marshall is a ball of fire.
This new CD, coming out on May 28th (and you can preorder at her web site, www.Tallgirl.com), is the best so far—and that's no mean feat.
«Read the rest of this article»

Montgomery County, TN – Red Knight Distribution, the operations center for Furniture Connection and Furniture 123 in Clarksville, is the latest company to become Clarksville-Montgomery County Green Certified.
Prior to their recent green ribbon cutting, Red Knight Team Member Ashleigh Sympson explained that owner David Berggren saw the benefits in constructing an energy efficient building and said the building was made to be efficient.
«Read the rest of this article»