Seat Belt and Sobriety Checkpoints Scheduled for 78-Hour Holiday Period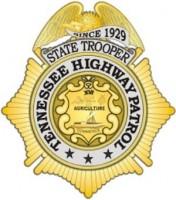 Nashville, TN – The Tennessee Highway Patrol will step up seat belt and DUI enforcement efforts over the Memorial Day holiday weekend. The THP also encourages all motorists to drive safely during the 78-hour period. State troopers will conduct several seat belt and sobriety checkpoints and will be out in force patrolling statewide to help ensure safe roadways this holiday.
The 2013 Memorial Day holiday period begins at 6:00pm Friday, May 24th and ends at 11:59pm, Monday, May 27th. Sixteen people were killed on Tennessee roadways during the 2012 Memorial Day holiday weekend. That was a decrease from 19 fatalities in 2011. Last year, alcohol was involved in six of the fatalities.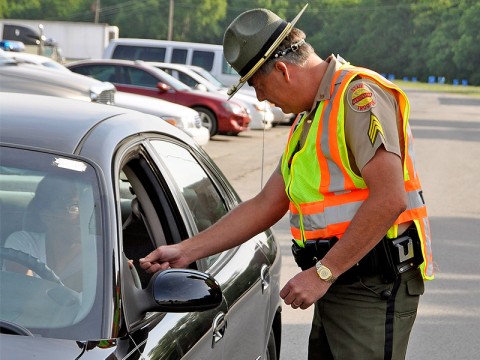 "This weekend traditionally marks the start of the summer travel season. That means more motorists on the roads, and a greater chance of accidents. To help decrease those chances and make the roadways safer, we are using our crash data from previous years to deploy troopers to the spots where more accidents occur," Commissioner Bill Gibbons said.
As of May 22nd, 328 people have been killed on Tennessee roadways this calendar year. That is 50 fewer vehicular fatalities than the 378 killed during this same time period last year. Of the vehicle occupant fatalities this year, nearly half (48.6 percent) were not restrained.
"While there has been a decrease so far this year, more traffic fatalities could be prevented if motorists would simply wear their seat belts," Colonel Tracy Trott said. "We are placing a special emphasis on increasing seat belt usage this year.  We are also strategically conducting DUI checkpoints and will continue to focus our efforts on stopping drunk driving," Trott added.
Preliminary data show that 21 percent of all traffic fatalities in Tennessee year-to-date have been alcohol related.  State troopers have made 2,402 DUI arrests so far this calendar year – a 7.5 percent increase from the 2,235 DUI arrests made during the same time period in 2012.
The THP will hold a sobriety checkpoint in Montgomery County Saturday night, May 25th on the 41 A Bypass.
The THP has scheduled 65 checkpoints throughout the long holiday weekend in an effort to reduce fatalities and serious injury crashes in the state.  A list of the times and locations of scheduled checkpoints is attached.
The Tennessee Department of Safety and Homeland Security's (www.TN.Gov/safety) mission is to ensure that our state is a safe, secure place in which to live, work and travel; enforce the law with integrity; and provide customer-focused services professionally and efficiently.