Poignant Ballad "I Guess That Says It All" Written By Hitmakers Bryan White, Travis Thibodaux, Steve Williams
Nashville, TN – Country newcomer Joanna Mosca's mesmerizing voice has been compared those of Reba McEntire and Stevie Nicks, but her vocals are distinctly her own on her newest single, "I Guess That Says It All."
Released May 13th on CDX Vol. 570, the poignant ballad was written by hitmakers Bryan White, Travis Thibodaux and Steve Williams.  Resonating with honest emotion and a wealth of heartache, the tune is sure to engage listeners who have lived these lines before.
«Read the rest of this article»

Nashville, TN – In Montgomery County, the Tennessee Department of Transportation will be doing resurfacing and bridge deck repair on I-24 from SR 76 to the Robertson County Line.
Starting Tuesday, May 28th through Wednesday May 29th, from 8:00pm-6:00am, there will be one alternating lane closures on I-24 eastbound and westbound in order to mill and pave the roadway. «Read the rest of this article»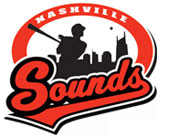 Nashville, TN – Johnny Hellweg tossed a quality start and was backed by home runs by Hunter Morris and Khris Davis as the Nashville Sounds defeated the Albuquerque Isotopes, 3-2, on Sunday afternoon at Greer Stadium.
Hellweg (3-4) earned a victory for the second time in his last three outings for Nashville. The fireballer held the Isotopes to one run on two hits over six innings of work, striking out five batters while walking four during his 94-pitch effort.
«Read the rest of this article»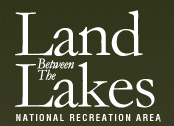 Golden Pond, KY – Chores can be fun when done at The Homeplace!" Children's Day on the Farm is Saturday, June 1st, at The Homeplace in Land Between The Lakes (LBL) National Recreation Area.
From 1:00pm-4:00pm kids can do chores and earn tokens and credits to spend in the Children's Day General Store on 1850's type goodies. Homeplace admission is $5.00 ages 13 and up, $4.00 ages 5-12, and free for ages 4 and under.
«Read the rest of this article»
Market Commentary by Scott J. Brown, Ph.D., Chief Economist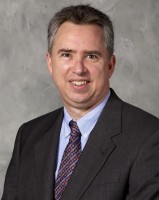 The financial markets were confused by the April 30th – May 1st FOMC minutes, which noted that "a number of participants expressed willingness to adjust the flow of purchases downward as early as the June meeting if the economic information received by that time showed evidence of sufficiently strong and sustained growth."
That's not a majority view. In his testimony before the Joint Economic Committee, Fed Chairman Bernanke gave a balanced assessment but strongly suggested that monetary policy would unlikely be changed anytime soon. Bernanke told Congress that it was doing fiscal policy wrong, significantly restraining the pace of recovery in the near term, while doing little to address the long-term problems in the budget outlook. Stocks sold off sharply following the FOMC minutes, but recovered. «Read the rest of this article»

Clarksville, TN – Austin Peay's No. 26-ranked baseball team will celebrate its third-straight Ohio Valley Conference Tournament title, 10:30am, Monday, with a NCAA Tournament Pairings Party in the Dunn Center front lobby.
«Read the rest of this article»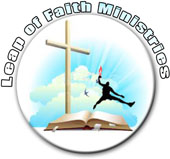 Clarksville, TN – Jesus said, "Your heavenly Father will forgive you if you forgive those who sin against you; but if you refuse to forgive them, He won't forgive you." (Matthew 6:14, 15)
God forgives us immediately when we confess our sins to Him. That is His nature. But if we don't go on to forgive others, we will suffer. Unforgiveness will rob us of peace, joy, and health. God gives us the choice to forgive and be forgiven or condemn and be condemned.
Often the root of our present family problems can be found in painful experiences of our childhood. Perhaps a difficult experience with a parent, a sister, or brother still haunts us. «Read the rest of this article»
Country Music Stars Donate Signed Guitars and More for Public Auction; All Proceeds to Benefit American Red Cross Disaster Relief
Nashville, TN – After devastating tornadoes tore through the town of Moore, Oklahoma, Premiere Networks' The Bobby Bones Show reached out to its' friends on Music Row for help.
Country music's biggest stars including: Tim McGraw, Toby Keith, Carrie Underwood, Taylor Swift, Jake Owen, Jason Aldean, The Band Perry and many more, stopped by the Nashville studio, called in to offer their support, perform songs to inspire listeners or to donate personal items, concert tickets, signed memorabilia and more. «Read the rest of this article»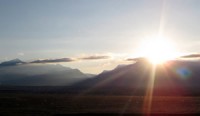 Clarksville, TN – If you're anything like me, you have good days and bad days. There are times when the world seems to be full of hearts, rainbows and frolicking unicorns. But then there is the rest of the time.
Days when the News in heartbreaking, when the world seems against you, when everything that can go wrong does, and it seems that the world as you know it is going you-know-where in a hand basket. Sometimes it can very discouraging for me as a woman, a Christian, a mom, a business owner and a friend. «Read the rest of this article»

Clarksville, TN – The weekly Clarksville Parks and Recreation Department Recreation Report provides Clarksvillians with a glimpse at the activities and events that are available from the Parks and Recreation Department for them to enjoy together as a family.
This weeks highlights include: Pools Open, Summer Youth Program, Doggie Palooza, Youth Co-Ed Flag Football, and Mayor's Summer Night Lights.

«Read the rest of this article»