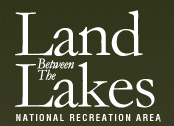 Golden Pond, KY – Chores can be fun when done at The Homeplace!" Children's Day on the Farm is Saturday, June 1st, at The Homeplace in Land Between The Lakes (LBL) National Recreation Area.
From 1:00pm-4:00pm kids can do chores and earn tokens and credits to spend in the Children's Day General Store on 1850's type goodies. Homeplace admission is $5.00 ages 13 and up, $4.00 ages 5-12, and free for ages 4 and under.
Children will learn the importance of doing chores on an 1850's farm such as, cleaning rugs, carrying stove wood, learning to sew, doing garden work, and learning about farm animals. They can earn credits to use at the Children's Day General Store or to play 1850's-style games and toys.
"Farm children worked alongside their parents to help raise crops and livestock for the family's use." said Cindy Earls, Special Events Coordinator. "Extra crops, animals, and animal products were sold or traded at the local general store or with neighbors. Children's Day will help today's children understand the lifestyle of an 1850's farm child."
McDonalds in Dover, TN, is a sponsor for Children's Day on the Farm. This event, along with several others at The Homeplace, is part of the 'Let's Move' Initiative. Visit www.letsmove.gov for more information.
The Homeplace is located in the Tennessee portion of Land Between The Lakes. Pack a picnic lunch, bring your camera, and enjoy a day of fun and discovery. Activities are for all ages, but are especially geared toward ages 5-12 and home educators. Come to LBL and experience a farm child's life in the 1850s.
Come Outside and Play at Land Between The Lakes National Recreation Area.  Managed by the Forest Service, U.S. Department of Agriculture, Land Between The Lakes provides outdoor recreation, lake access, and environmental education for the public to enjoy.
Visitors are encouraged to review the official website at www.lbl.org often for Calendar of Events, updates on programs and policies, safety information, maps, temporary trail and road closures, and additional information, or call 800.LBL.7077 or 270.924.2000. Follow LBL on www.Twitter.com/LBLScreechOwl or www.Twitter.com/LandBtwnLakes