Clarksville, TN – The Clarksville-Montgomery County Economic Development Council (EDC) Executive Board accepted the resignation of James Chavez, President & CEO of the Clarksville-Montgomery EDC today.  Chavez will continue to serve in the role until July 31st, 2013.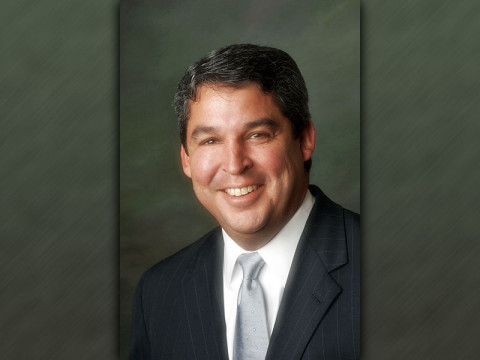 The Executive Board will begin work immediately to identify an interim President & CEO who can provide a seamless transition through the organization's strategic planning process and upcoming Aspire Clarksville Foundation campaign.
The Board's goal is for the interim President & CEO to transition with Chavez prior to his departure.
Chavez joined the city-county EDC in October of 2004.  During his tenure he was successful in improving the Chamber's finances and being a key player in economic recruitment. Chavez also assisted the Clarksville Montgomery County EDC in establishing a well-respected identity within the State and the Southeastern portion of the United States.
Under his leadership the Aspire Foundation recorded its most successful campaign to date.  Additionally, the Clarksville community experienced unprecedented population and per capita income growth during his time at the EDC.
"The timing is right for both the organization and myself to make a change and bring in someone who can lead through the next phase of the community's growth," Chavez said.  "I am proud of my service here, and now it's time to focus on the next phase of my professional journey."
"On behalf of the Board, I want to the thank James for his nine years of service and we wish him the best in the future.  The Community has accomplished so much during his tenure.  James has many things to be proud of from his experience here," said Steve Kemmer, current Chairman of the EDC.
"We are grateful for James' willingness to provide guidance and insight as we prepare for the future of Clarksville-Montgomery County," added Kay Drew, EDC Chair-Elect.  "This will help us ensure that the volunteer and staff leadership keep the momentum moving forward in each of our initiatives."
Chavez declines to comment on what his next step will be, but says that his immediate focus is on a smooth transition for the organization and his family.