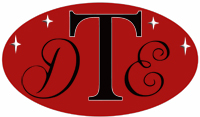 Clarksville, TN – Divine Events of Tennessee will be hosting an Artisan Festival on 1st June 2013 from 9:00am – 4:00pm at the Valor Hall Events and Convention Center in Oak Grove, Kentucky. Several Clarksville, Tennessee organizations will be featured at the event including Manna Café Ministries and the Memory Lane Cruisers Car Club.
The event  formed around a benefit for Manna Café Ministries of Clarksville, Tn. We are asking the public to bring in a donation of canned goods, dry pasta, or peanut butter for Manna Café Ministries. They are a non-profit organization that helps to feed and clothe the hungry. "We are happy to have them join our festival," said festival organizer Val McGee.
The Artisan Festival will have vendors selling unique hand crafted items. "We went on a search for crafters who made items that you generally won't find at an festival," said Tara Roscoe. "Of course you will be able to find some of the usual but vast variety was the key." There will also be food, fun, and a kids zone featuring inflatables and finger printing for children by Oak Grove Crime Stoppers.
Come on out and check for yourself. You can also visit Divine Events of Tennessee on facebook to get a sneak peak of this event.
Vendors
Some of the vendors include:
Griffin Blane Moore
Griffin Blane Moore is a Hopkinsville native who began creating art at a young age. She attended the Fashion Institute of Technology in New York City receiving a Bachelor of Fine Arts in Packaging Design in 2009. Since that time, she has returned home and has received her Master of Arts in Teaching from Austin Peay State University. Griffin's work has a range of themes relating to animals, cultures, and bible verses which are created mainly in oil, watercolor, mixed media, or digital mediums.
Aahou Jewels
Another vendor is Aahou Jewels who was conceptualized in 2005.
After being faced with another piece of overpriced piece of jewelry. I decided at that point to start making my own jewelry. 'How hard could it be?' I asked myself. After many trials and errors and reading through just as many books, some really beautiful pieces of jewelry began to emerge. Like so many other artisans, people started to ask how much my pieces were. Currently, my jewelry can be viewed at the Hopkinsville Art Guild located in the mall there. You may also catch me at local craft shows in the area, or just go to Aahou Jewels on Facebook. If you are interested in making your own jewelry, just check me out at Hobby Lobby on Wilma Rudolph in Clarksville, TN. I just came out with a new line of Hanging Jewelry Boxes and some miniature boxes as well. I just thank God for the creative spirit that he has blessed me with and the opportunity to show it to the world. See you at the festival!
Sew Much More
Sew Much More will be on hand presenting Pencil Me In. Pencil skirts: short and mid-calf, in solids or prints. Dress them up with a colorful cardigan or a jacket.
Phyllis Miller
Phyllis Miller, a beautician by trade, collectively creates unique jewelry pieces. Using metals such as copper, stainless steel, sterling silver and brass in an artistically combination with colored components such as beads, nuggets, and natural stones each item becomes a masterpiece work of art. Her jewelry pieces, well known as Phyl's Creations, are available in her home salon, in addition to "The Market" in downtown Clarksville. Phyl's Creations can also be found in various craft shows and events around the middle Tennessee area.
Claretta's Creations
Claretta's Creations which specializing in Digital Image Tiles, Digital Art Tiles, Ceramic Coasters, Ceramic Mugs and unique party favors. The ceramic tiles, coasters and mugs are imprinted at 400 degrees with art, sayings, scriptures, pictures and photos. They are beautiful as home or office decor. They make a special gift for any occasion.
We also make solid wood statuettes of a Praying Man, Praying Woman, Praying Soldier, Man or Woman Seated at a Piano and the Worshiping Woman. In addition to those items, we do names cut from solid oak.

Many of the items I do are inspirational. You can get mugs or art tiles with your picture and your favorite scripture on it. Many resources require large minimums for personalized mugs and costly design & setup charges, not Claretta's Creations. We will do 1 mug, 2 mugs, 5 mugs and up. There is never a design or setup charge. All of my prices are affordable, considering most of what I do is customized and personalized. Don't forget about our unique party favors! Some of our party favors include: Mintbooks, Teabooks, Post-It Notebooks, Candy bar wrappers and Candy Bag Holders. They are all personalized for your special event.

Please see my Facebook page: Claretta's Creations

I'm looking forward to seeing you at the 1st Annual Artisan Festival, June 1, 2013 where you will see samples of the personalized party favors & I will be doing personalized mugs on the spot!
Gene Dunn
Gene Dunn specializes in wood items. He was born in Calloway County in 1941. In 1958, he joined the Army and was stationed in Michigan, where he met and married his wife, Karen of 54 years. He was an automotive mechanic until 2003 when he had a very serious accident, being thrown from a ladder. He underwent 6 surgeries to his right arm and numerous other injuries. While recuperating in a hospital bed in the living room of their home he saw an original Shaker Box that had been his mother's . Unable to continue his occupation of automotive mechanic he decided to try to make a replica of that Shaker Box. He then realized that he had exceptional woodworking abilities, thus embarking on a hobby of not only Shaker Boxes and Carriers, but also many other wood crafted articles that he produces from his home in Murray, Kentucky.Gene takes great pride and satisfaction in his woodworking projects. He has produced articles that have brought enjoyment and pleasure to many people. He hopes to be able to continue making these beautiful articles for many years to come.
Tanzu Herbal Soaps
TANZU Herbal Soaps began with a question of what to do with a very large Rosemary bush in my herb garden and a trip to a local herb and essential oils shop called Celestial Esscents.
Using a cold process method, our soaps are handmade from food grade vegetable oils, 100% pure essential oils and natural preservatives such as Vitamin E and grapefruit seed extract. We do not use artificial coloring or chemicals beyond the use of lye (the lye is fully saponified…used up in the soap making process). The use of lye is unavoidable as it is the lye that transforms the oils into soap…no lye…no soap. We allow our soaps to cure for a minimum of 6-8 weeks to enhance the mildness and longevity of the soap. Handmade soaps are like fine wine…the longer it cures the milder and harder it gets which helps it to last longer…patience is the key.