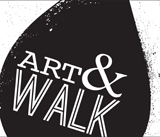 Clarksville, TN – Produced by The Downtown Clarksville Association, First Thursday Art Walk is a free, self-guided tour spanning a 5-block radius that combines visual art, live music, engaging events and more in the heart of Downtown Clarksville.

With 10+ venues, bars and businesses participating each month, the First Thursday Art Walk in Clarksville is the ultimate opportunity to savor and support local creative talent.

For the month of June, the Art Walk will be held on Thursday, June 6th from 5:00 to 8:00 pm at the shops and galleries on Public Square, Franklin Street, and Strawberry Alley.

The participating businesses are listed below as well as a description of the work they will be exhibiting and services they will be offering during the event.
Hodgepodge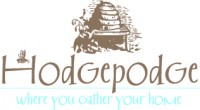 Hodgepodge, located at 125 Franklin Street, is pleased to host mixed-media artist Nicki Cornett.
Of her upcoming show, Nicki says, "I have worked in various art forms for many years. I've always been interested in old photographs and recently became interested in mixed media. This show seemed a good opportunity to blend the two."  Nicki has taken a few art courses at APSU and has had training with local artist, Kimberly Santiago.
Rogate's Boutique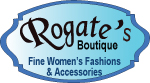 For the June Art Walk, Rogate's Boutique, located at 115 Franklin Street, will be showcasing Bob Privett's artwork.
Bob Privett has lived in Clarksville for more than thirty years, retiring from the Clarksville-Montgomery County School System in January 2013 after teaching for more than 25 years.  Bob is now a self-employed artist and enjoying his first love!  He loves to work in diverse media such as pencil, acrylic, oil, and computer art.
Bob's passion for drawing and painting was best expressed by Pablo Picasso when he said, "The artist is a receptacle for emotions that come from all over the place: from the sky, from the earth, from a scrap of paper, from a passing shape, from a spider's web."  Bob is currently a member of the Downtown Artists Co-op.
Downtown Artists Co-op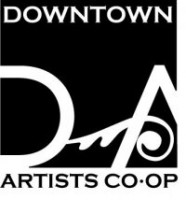 The Downtown Artists Co-op, located at 96 Franklin Street, is an association of talented local artists and interested patrons dedicated to promoting the visual arts in the Clarksville-Montgomery County area.
Susan Barnett and Judy Morgan are the featured artists at DAC for June, with their show "Ladies of Summer" opening during the ArtWalk June 6th.
Susan will be showing a range of gourd creations, and Judy will have paintings and jewelry on display.
New South Coffee Company
The New South Coffee Company (110 Franklin Street) will be featuring live music performed by local musicians.
The Runner's Hub

The Runner's Hub, located at 127 Franklin Street, hosts group runs around Historic Downtown Clarksville every Thursday evening at 5:30pm.
They will be hosting a group run on Art Walk Thursday evening at 5:30pm as well.
The Framemaker

The Framemaker, located at 705 North 2nd Street, Suite B, proudly presents new works by artist D.L. Zartner as part of Clarksville's First Thursday ArtWalk.
An opening reception will be held from 5:00pm to 8:00pm and the exhibit, entitled "Backward and Forward" will remain on display at the Framemaker throughout the month of June during normal business hours (Monday through Friday 10:00am to 5:00pm).
Originally from Minnesota, Zartner now lives in Clarksville. She holds a Bachelors of Fine Arts degree in Studio Art from Montana State University and a degree in Visual Communication from Austin Peay State University. According to the artist, her exhibit, "explores universal ideas and experiences. I've employed new and experimental mixed media techniques to create multi-layered surfaces, using the human figure as a metaphor."
The Framemaker is located at the corner of North Second Street and Georgia Avenue, across from Clarksville Academy.
Roxy Regional Theatre

The Roxy Regional Theatre – Peg Harvill Gallery (110 Franklin Street) will display a group show by various local artists. All of the art and themes will be tied into the current production of "The Marvelous Wonderette's" being featured at The Roxy Regional Theatre.
"The Marvelous Wonderette's" opens Friday, May 31st, 2013 at 8:00pm.
For tickets and more information please visit www.roxyregionaltheatre.org or call the box office at 931.645.7699.
Sections
Events
Topics
APSU, Austin Peay State University, Bob Privett, Clarksville Academy, Clarksville Montgomery County School System, Clarksville TN, Clarksville-Montgomery County Area, CMCSS, DAC, Downtown Artists Co-op, Downtown Clarksville, Downtown Clarksville Association, First Thursday Art Walk, Franklin Street, Georgia Avenue, Hodgepodge, Judy Morgan, Kimberly Santiago, live music, Minnesota, Montana State University, Musicians, New South Coffee Company, North 2nd Street, Pablo Picasso, Peg Harvill Gallery, Public Square, Rogate's Boutique, Roxy Regional Theatre, Runner's Hub, Strawberry Alley, The FrameMaker, The Marvelous Wonderettes