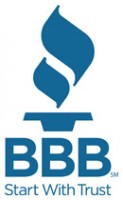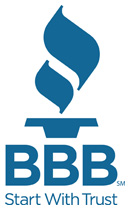 Nashville, TN – Scammers posing as debt collectors, process servers, government agents or phony law firms, are targeting Middle Tennessee consumers with threats of arrest warrants, criminal prosecution, wage garnishments and high debt collection fees for allegedly unpaid personal loans, back child support or past due student loans.
One consumer contacted BBB after receiving numerous threatening calls from S&P Law Group, Washington D.C. threatening arrest of their son if money was not paid immediately. Fearing arrest of their son the parents paid $800.00 to delay an arrest warrant on their son for two weeks. Further investigation by BBB has failed to verify the existence of a law firm by the name S&P Law Group in Washington, D.C.
The phone number used by the scammer, 202.652.2430 is identified as a cell phone and answered by an individual who refused to respond to BBB's inquiry. Numerous follow-up calls from BBB to the cell number were met with repeated hang-ups.
In most cases consumers report the caller revealed personal information about the consumer or a relative such as their name, date of birth, Social Security number or employer. Some even mentioned the names of neighbors, personal friends and professional colleagues adding validity to the collection attempt.
BBB warns consumers to be aware of this scam that appears to be targeting victims nationwide. National consumer laws prohibit debt collectors from using abusive, deceptive and threatening collection practices. This includes restrictions on what a debt collector can say, such as the use of obscene or profane language, false representations, and threats of violence or legal action.
*Can You Be Arrested? No law allows you to be arrested for failing to pay a past due debt. There is a law making it unlawful for legitimate debt collectors to threaten you with arrest.
*If you think you are in immediate danger, contact local law enforcement
*If you have been the victim of a collection scam and are concerned about your personal financial information, contact your banking institution and/or credit card company immediately.
If you have been the victim of a collection scam, contact the Federal Trade Commission at 877.382.4357 or online at www.ftc.gov
If the scam involved the Internet, contact the Internet Crime Complaint Center at www.ic3.gov