Multiple CMA Music Festival Performances Kick Off June 4th Release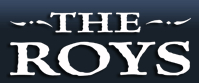 Nashville, TN – The launch for THE ROYS' newest CD, "Gypsy Runaway Train", is underway with a flurry of radio, television, live performances and reviews.
The duo celebrates the June 4th release by bringing their signature sibling sound to CMA Music Festival again this year with multiple shows scheduled.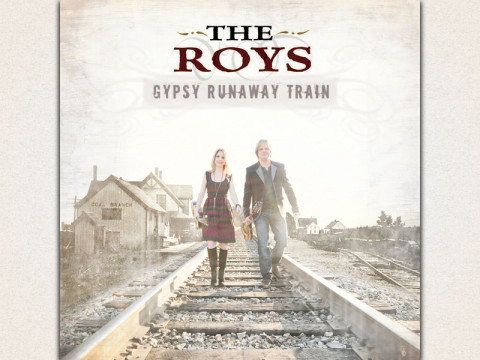 The quality and diversity of the music on "Gypsy Runaway Train" proves THE ROYS deserve their success. Hot vocals, steamin' pickin' and unbridled enthusiasm make this 13-track wonder a celebration of the Bluegrass/Roots genre.
Their third CD for Rural Rhythm Records vibrates with positive thoughts and up-tempo energy on "You Can Count On My Love," "Born With A Hammer In My Hand," "Ramblin' Fever" and the title track.
A stellar arrangement featuring the siblings' exquisite harmonies makes "Blue Moon Of Kentucky" a modern classic, while Elaine's heart-wrenching vocals and moving lyrics offer a poignant look at her divorce on "Half Of Me."
Fans of the duo will have ample opportunity to catch up with Lee and Elaine and hear the new music this week during CMA Music Festival.
All listed times are Central Daylight Time:
Tuesday, June 4th – MOBY In The Morning syndicated radio show interview 6:00am-7:00am
Tuesday, June 4th – 650 AM WSM – Coffee, Country & Cody Show performance with full band – 8:00am-9:00am
Wednesday, June 5th – JOHNNY CASH Stamp Unveiling and Show – at The RYMAN – performance during the 10:30am-12:30pm program
Wednesday, June 5th – CMR Nashville's 3rd Annual International Show – Whiskey Bent Saloon – performance by duo – 3:20pm-3:45pm
Wednesday, June 5th – RURAL TV Behind The Scene with Kenny and Friends- re-broadcast online  http://www.ihigh.com/behindthescene
Wednesday, June 5th – INSIDE MUSIC ROW TV Show – check local listings at www.insidemusicrow.com
Thursday, June 6th – FOX 17 Tennessee Mornings – full-band performance/ interview – 8:00am-9:00am
Thursday, June 6th – Nashville Convention and Visitors Bureau Stage – full-band performance – 12:00pm-1:00pm
Thursday, June 6th – 650 AM WSM/Durango Stage – full-band performance 2:30pm-3:00pm
Thursday, June 6th – GRT CD release party – The Silver Dollar Saloon – 4:30pm-5:30pm
In addition to the appearances listed above, music lovers can catch see an acoustic performance via Scandinavian Satellite Radio's website.
Upcoming media includes: MusicRow, No Depression, Jim's Country Reviews, L.A. Weekly, Folk + Acoustic Music Exchange (FAME), Milwaukee Journal, Bluegrass Today, Prescription Bluegrass, Stacy's Music Row, Today's Country, The Alternate Root Magazine, Nashville Country Club, Maverick Magazine, No Fences Magazine, Country Music People Magazine, and Country Times Magazine.
Exclusive video footage features can be found online: Country Weekly, RedCowHills, TheCountrySite, Bluegrass Nation, Cybergrass, Bluegrass Today, Prescription Bluegrass, CountryMusicTattleTale, HighwayFM TV, Deep Roots, ParcBench and Focusonthe615.
GYPSY RUNAWAY TRAIN is available for purchase at Amazon and other retailers.  Preview GRT at THEROYSONLINE.COM and keep up with this award-winning duo via Facebook and Twitter.