Clarksville, TN – On Tuesday, June 4th, 2013, Clarksville Police Officers responded to a shoplifting call at Governor's Square Mall and the suspects were subsequently located eastbound on I-24.
Inside the vehicle was over $3300.00 of stolen merchandise from different merchants. A majority of the items still retained the anti-theft devices used to deter theft.

Also found in the vehicle were bags and tools used for the sole purpose of defeating the security systems.
All occupants of the vehicle were arrested and charged with Felony Theft (TCA 39-14-103) and Possession of Tools that Interfer with an Anti-Theft Security Device (TCA 39-14-703).
This is still an on-going investigation and more charges are pending.
The Clarksville Police Department has monthly A.L.E.R.T. (Area Law Enforcement & Retailers Team) meetings where we all share information involving organized shoplifting rings as well as repeat offenders.
This meeting is held at the La Quinta Inn on Holiday Drive every second Wednesday of the month at 10:00am. All merchants are invited to attend.
Adrieanna Johnson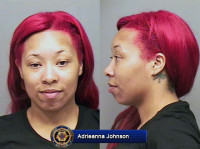 Name: Adrieanna Johnson
Gender: F
Race:  B
DOB: 02/19/90
Given Address: 86 University Court, Nashville TN
Arresting Officer: Kagan Dindar
Charged With: Theft of Property, Possession of Burglary Tools
Booked Into: Montgomery County Jail
Bond: $25,000.00
Tawonda Parrish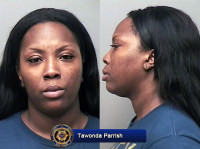 Name: Tawonda Parrish
Gender: F
Race: B
DOB: 06/12/89
Given Address: 93 Carroll Steet, Nashville TN
Arresting Officer: Kagan Dindar
Charged With: Theft of Property, Possession of Burglary Tools
Booked Into: Montgomery County Jail
Bond: $11,000.00
Rico Brown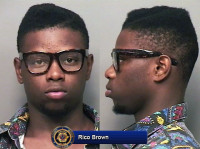 Name: Rico Brown
Gender: M
Race: B
DOB: 01/13/95
Given Address: 1912 14th Avenue, Nashville TN
Arresting Officer: Kagan Dindar
Charged With: Theft of Property, Possession of Burglary Tools
Booked Into: Montgomery County Jail
Bond: $25,000.00
Shelby Cange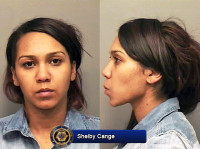 Name: Shelby Cange
Gender: F
Race: B
DOB: 03/21/92
Given Address: 3341 Niagra Drive, Nashville TN
Charged With: Theft of Property, Possession of Burglary Tools
Bond: $25,000.00
Photos