Columbia, SC – The South Carolina Power Team has named James Chavez, a proven economic development professional with experience at the local, state and national level, to be the Power Team's new president and CEO. Chavez will join the Power Team in August, replacing retiring President Ralph Thomas.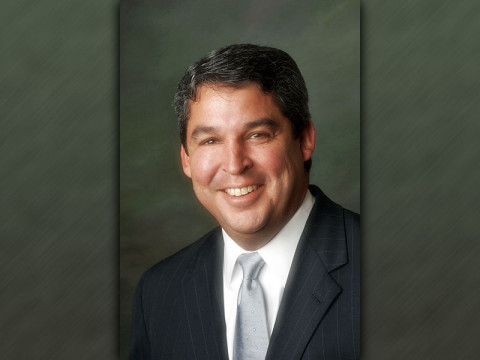 Chavez, who was selected following a nationwide search, has demonstrated tremendous success in creating jobs, attracting capital investment and communicating to diverse stakeholders throughout his career. Currently president and CEO of Tennessee's Clarksville-Montgomery Economic Development Council, Chavez has facilitated more than $2.85 billion in capital investment and created more than 3,000 direct jobs there since 2004, when he took that position.
Montgomery County was 22nd in the state in per capita income in 2000; under Chavez's tenure, the county's per-capita income has steadily grown and now sits at fourth in the state. The larger metropolitan area he serves was recently ranked second-fastest growing in the U.S., and Montgomery County is the 30th fastest growing county in the nation. Chavez played a significant role in building Clarksville's reputation as one of Tennessee's most vibrant and fastest-growing cities.
The Power Team, formally the Palmetto Economic Development Corporation, is the economic development partnership between Santee Cooper and South Carolina's 20 electric cooperatives, which serve all 46 counties of South Carolina. That partnership gives the Power Team statewide reach. Since its founding in 1988, the Power Team has been involved in more than 600 new industrial locations and existing industrial expansions representing $9.3 billion in capital investments, over 52,400 new jobs and $2 billion in annual payroll.
"James Chavez brings to the Power Team a tremendous record in building alliances that result in new jobs and industrial growth for the communities he serves, which will be key as he takes on a diverse territory that includes some of the most rural areas in South Carolina," said Ronald J. Calcaterra, president and CEO of Central Electric Power Cooperative. "In Clarksville, he brought leaders together and forged an economic development strategic plan that has literally transformed that area. He also was lead prospector and negotiator for the largest attraction deal in Tennessee's history, a $2 billion manufacturing facility that will play a big role in solar energy panel manufacturing."
Leighton Lord, chairman of Santee Cooper's board of directors and Power Team board member, highlighted Chavez's vast experience, as well as his success in customizing projects for individual locations.
"James has worked closely with public power utilities, electric cooperatives and investor-owned utilities, and he understands the important role that affordable power plays in industrial recruitment. He also understands creative problem-solving and rural issues. For example, in his former position in Georgia, James worked with peanut farmers to finance and build a shelling facility that translated to more profits for the farmers. Not only did he create capital investment and new jobs in the shelling facility, he also increased the income of the peanut farmers."
"I am eager to begin serving in my new role, and I promise the communities across South Carolina that I will spend the time it takes to get to know them and their needs," Chavez said. "My professional path has allowed me to serve metropolitan, suburban and rural communities, and I believe my experience will provide an avenue to quickly connect and identify the best ways I can serve each area of the state. The Power Team has an outstanding track record. Honoring the organization's legacy of leadership and service to communities will be critically important, while harnessing the opportunity to build teams and alliances that will deliver even more value to the Palmetto state."
In addition to his accomplishments in economic development, Chavez has worked actively in chambers of commerce. Among his many roles, Chavez serves on the board of trustees of the American Chamber of Commerce Executives Association, a position he first accepted in 2002. He is past chair of the National Board of Trustees for the U.S. Chamber Institute for Organization Management and still serves on that board. He has been a member since 2004 of the U.S. Chamber of Commerce National Chamber Committee of 100, a hand-picked group that advises on policy initiatives and best practices. He also made the Nashville Post's "In Charge" list of most influential Nashvillians from 2010 through this year.
The South Carolina Power Team represents the electric cooperatives and Santee Cooper in their industry recruitment efforts for South Carolina. The South Carolina Power Team provides professional, cost-free site location counseling to help new industrial and distribution facilities find a home and existing ones expand. Further information is available at www.SCpowerteam.com.