Nashville, TN – Since the mid-80's, many Tennessee producers have implemented a no-till system on their land. The no-till system, which eliminates the use of full-width tillage equipment, provides both economical and conservation benefits to the producer.
Prior to the adoption of no-till, the degree of top soil loss was astounding.
"Average losses on sloping fields, when intensive tillage was used, ranged from 15 to 150 tons/acre/year. A 40 ton loss spread evenly over an acre in one year, if uniform, is one quarter inch of soil and would not be visible. When you can visually see soil loss, which usually involves gully erosion, very large quantities of soil are being removed from the field. This soil is the most productive soil layer that producer's need for crop production" said Dr. Don Tyler, Professor at the University of Tennessee (UT) Research and Education Center at Jackson, TN.
Not only were the 80's the time for no-till system introduction, it was also the time when Highly Erodible Land (HEL) Compliance was implemented in USDA through the 1985 Farm Bill. Natural Resources Conservation Service (NRCS) and Soil Conservation District personnel worked with producers to determine if their land was classified as HEL and to develop a conservation plan to reduce the severity of soil erosion.
The plans developed must be followed to this day for producers to remain eligible for federal funding through USDA.
Failure to be in compliance on even one field can result in producers losing or being denied federal funding on their entire operations including Agricultural Market Transition Act (AMTA) Production Flexibility Contract Payments, farm storage facility loans, disaster payments, farm operation loans, and conservation program payments such as Environmental Quality Incentive Program (EQIP), Conservation Security Program (CSP), Conservation Stewardship Program (CStP), etc.
So where does vertical tillage fit into all of this?
According to TN NRCS, it may not fit into certain conservation systems at all.  "First, vertical tillage destroys the no-till system and the soil health benefits that have been building for years.  Vertical tillage disturbs the top 2 to 4 inches of the soil, breaking up the aggregate soil structure as well as the residues," said Pat Turman, State Agronomist with TN NRCS.
"Once the soil structure, old plant roots, and surface crop residues are destroyed, the disturbed soil is highly vulnerable to loss during rain events" stated Turman.
Dr. Don Tyler, University of Tennessee Research and Education Center at Milan, TN, was involved in research to measure the soil loss coming off double cropped soybean plots utilizing conventional and no-till tillage systems.
Tyler stated, "After just one heavy rain event, the conventional tilled plot lost 11 tons/acre of soil.  The no-till plot only lost 0.1 tons/acre during the same rain event."  Tyler further stated, "Tilling the soils we have here in Tennessee will lead to several tons of soil loss and eventually reduce the productivity of the soil."
Greg Brann, State Soil Health Specialist, NRCS, states that when soil is disturbed, the soil structure and habitat for soil organisms are destroyed, water infiltration is reduced, runoff is increased, and soil quality declines.
"Tillage disrupts the soil's natural biological cycles and wrecks the structure of the soil, making it susceptible to erosion," says Brann. "No-till is Tennessee's most important conservation practice in the fight against soil erosion. "
How does this explain soil loss with vertical tillage?
With one pass of vertical tillage equipment, the residue is broken up with most remaining on the soil surface.  The effect of the one pass is that it creates smaller residue particles on the soil surface and tills the top 2 to 4 inches of soil. With the soil and the residue in a "fluffed" condition, a rain event saturates the loose soil. As the rain event continues, the loose soil layer becomes highly susceptible to erosion off the field and potentially into surface waters. The effect becomes even more significant with each additional pass of the equipment.
When the soil loss increases over the HEL Compliance limit for the field, the producer's entire operation has become out of compliance and the federal funding assistance can be denied until the field is brought back into HEL Compliance.
Vertical tillage equipment is being promoted to "size and fluff" the residue to help the surface dry quicker. There are different types of vertical tillage equipment but the type mainly used in Tennessee consists of straight disk blades, rather than concave, with the disk gangs set to run straight instead of set at an angle. The implement can also have a rolling basket as an additional attachment.
According to Bill Kuenstler, NRCS Regional Agronomist, TX, "Even when the equipment is set so the disk gangs are straight, the blades are close enough together and operated at a speed such that the entire soil surface is disturbed. This immediately disqualifies the producer from meeting the NRCS No-till standard. Also, the disk gangs are often set at a slight angle, 5-10 degrees from straight, causing even more soil disturbance and residue burial. The implement has almost the same effect on residue cover as pulling a regular tandem disk."
Producers in Tennessee have spent 25 plus years improving the soil structure by reducing the amount of disturbance to the soil and leaving the crop residues in place. By reducing the soil disturbance, the old plant roots and surface residues remain intact and help to feed/support the soil microbes and other soil organisms such as earthworms.
These soil organisms are natures "tillage equipment" that break down the residues, help to recycle nutrients, improve soil infiltration, and help to maintain soil structure. By building up the organic matter in the soil, it helps to improve the water holding capacity, as well as capture/recycle nutrients, and improve soil structure therefore reducing erosion.
The use of any full-width tillage equipment destroys this soil environment and increases soil erosion. The positive soil benefits that have been building up over the past 25 plus years of no-till are being reduced in just one year of vertical tillage.
Contact:
Pat Turman, NRCS State Agronomist, 615.893.9295, ext. 119
Greg Brann, NRCS Soil Health Specialist, 615.277.2569
About the U.S. Department of Agriculture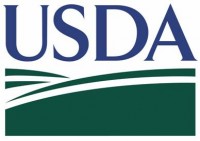 The U.S. Department of Agriculture (USDA) prohibits discrimination in all its programs and activities on the basis of race, color, national origin, age, disability, and where applicable, sex, marital status, familial status, parental status, religion, sexual orientation, genetic information, political beliefs, reprisal, or because all or a part of an individual's income is derived from any public assistance program. (Not all prohibited bases apply to all programs.)
Persons with disabilities who require alternative means for communication of program information (Braille, large print, audiotape, etc.) should contact USDA's TARGET Center at 202.720.2600 (voice and TDD).
To file a complaint of discrimination write to USDA, Director, Office of Civil Rights, 1400 Independence Avenue, S.W., Washington, D.C. 20250-9410 or call 800.795.3272 (voice) or 202.720.6382 (TDD). USDA is an equal opportunity provider and employer.