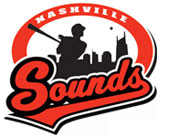 Des Moines, Iowa  – Three Iowa Cubs hurlers combined on a four-hit, 7-0 shutout of the Nashville Sounds on Tuesday evening at Principal Park in the opener of a six-game series.
The shutout was the fifth suffered this season by the Sounds (24-46), who left eight runners on base in the contest. Iowa has won nine of its last 12 contests, while Nashville has dropped four of its last five.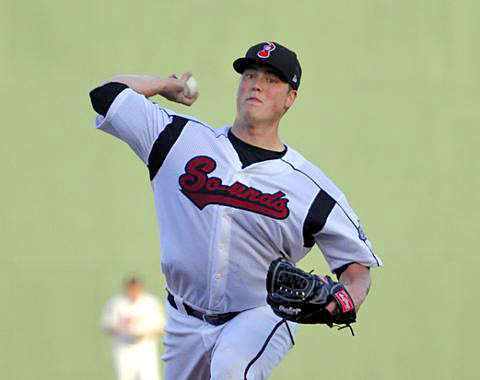 Iowa right-hander Nick Struck (4-4) squared his record on the year by earning the win with 6 2/3 frames of scoreless, three-hit ball. Casey Coleman worked 1 1/3 innings of relief before Eduardo Sanchez closed out the victory with a scoreless ninth for the I-Cubs.
Right-hander Jimmy Nelson (0-2) worked a quality start for the Sounds but took a hard-luck loss for the second time in his three Triple-A outings. The young right-hander allowed two runs on six hits over 6 1/3 innings, walking four batters and striking out three.
Iowa grabbed a 1-0 lead in the bottom of the second inning on a two-out RBI double off the bat of Donnie Murphy. The two-bagger, which came on a 3-0 pitch from Nelson, plated Dave Sappelt, who led off the frame with a single.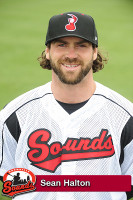 After managing only one hit through the first six innings against Struck, Nashville threatened in the seventh but missed an opportunity to get onto the scoreboard.
Red-hot Sean Halton, who has hit safely in 13 of his last 14 contests, reached on a one-out bloop single to right and moved to third on Hunter Morris' double off the right field wall. Struck popped up Josh Prince for the second out before Coleman took over on the hill for the Cubs. The right-hander walked Stephen Parker to load the bases before retiring Blake Davis on an inning-ending fielder's choice.
Iowa stretched its lead to 5-0 in the bottom of the seventh by batting around and plating four runs against a trio of Sounds hurlers.
After an inning-opening single by Brent Lillibridge and a sacrifice bunt, Nelson was lifted in favor of left-hander Travis Webb, who failed to retire any of his three batters faced. The southpaw issued a walk and hit a batter to load the bags before Lillibridge raced home on a passed ball charged to Blake Lalli.
Iowa catcher Steve Clevenger followed with an RBI single to right that chased Webb and made it a 3-0 contest. Tim Dilard was summoned from the Nashville bullpen and the sidewinder was greeted by a two-run double off the bat of Sappelt.
The Sounds put two runners on with two outs in the eighth against Coleman but the veteran hurler caught Halton looking at strike three to end the frame with the shutout intact.
Iowa added a pair of unearned insurance runs in the bottom of the eighth against Dillard to extend the lead to 7-0. Brian Bogusevic and Sappelt contributed RBI singles in the frame. The runs scored following a fielding error at first base by Morris.
The teams continue the series with a 5:00 p.m. doubleheader on Wednesday evening that will consist of a pair of seven-inning contests. Left-hander Chris Narveson (0-2, 8.31) will make his fifth rehab start for Nashville when he mans the bump in the opener to face Iowa southpaw Brooks Raley (5-4, 4.22).
The nightcap will feature a matchup of Sounds right-hander Tyler Thornburg (0-8, 6.29) and I-Cubs right-hander Barrett Loux (4-2, 5.66).
Box Score
Iowa Cubs (34-37) 7, Nashville Sounds (24-46) 0
June 18th, 2013
1
2
3
4
5
6
7
8
9
R
H
E
Nashville Sounds
0
0
0
0
0
0
0
0
0
0
4
1
Iowa Cubs
0
1
0
0
0
0
4
2
x
7
11
0
a-Struck out for Dillard in the 9th.
BATTING
2B: Morris, H (12, Struck).
TB: Halton; Morris, H 2; Statia 2.
Runners left in scoring position, 2 out: Davis, B 3; Halton; Garner.
GIDP: Davis, K.
Team RISP: 0-for-7.
Team LOB: 8.BASERUNNING
SB: Morris, H (3, 2nd base off Struck/Clevenger).FIELDING
E: Morris, H (3, fielding).
PB: Lalli (4).
DP: 2 (Morris, H-Davis, B-Nelson, Davis, B-Morris, H).
a-Reached on error for Coleman, C in the 8th.
BATTING
2B: Murphy (8, Nelson), Sappelt (8, Dillard).
TB: Lake; Sappelt 4; Clevenger; Murphy 2; Bogusevic 2; Watkins 2; Lillibridge.
RBI: Murphy (21), Clevenger (11), Sappelt 3 (25), Bogusevic (30).
2-out RBI: Murphy; Sappelt.
Runners left in scoring position, 2 out: Struck 2; Sappelt; Murphy 2; Nelson.
SAC: Coleman, C.
GIDP: Clevenger 2.
Team RISP: 5-for-15.
Team LOB: 10.BASERUNNING
SB: Sappelt (2, 2nd base off Nelson/Lalli), Watkins (6, 2nd base off Nelson/Lalli), Nelson (1, 2nd base off Nelson/Lalli), Lake (8, 2nd base off Nelson/Lalli).FIELDING
DP: (Murphy-Watkins-Nelson).
Nashville Sounds
Player
IP
H
R
ER
BB
SO
HR
ERA
Jimmy Nelson (L, 0-2)
6.1
6
2
2
4
3
0
3.00
Travis Webb
0.0
1
3
3
1
0
0
6.83
Tim Dillard
1.2
4
2
0
1
1
0
2.70
Totals
8.0
11
7
5
6
4
0
4.46
Webb pitched to 3 batters in the 7th.
WP: Nelson 2.
IBB: Nelson (by Dillard).
HBP: Bogusevic (by Webb).
Pitches-strikes: Nelson 103-57, Webb 10-2, Dillard 36-21, Struck 88-54, Coleman, C 34-18, Sanchez, E 21-12.
Groundouts-flyouts: Nelson 9-5, Webb 0-0, Dillard 3-2, Struck 12-4, Coleman, C 1-2, Sanchez, E 1-0.
Batters faced: Nelson 27, Webb 3, Dillard 11, Struck 24, Coleman, C 7, Sanchez, E 4.
Inherited runners-scored: Webb 1-1, Dillard 2-2, Coleman, C 2-0.
Umpires: HP: Alex Ortiz. 1B: Scott Mahoney. 2B: Blake Davis. 3B: Stephen Barga.
Weather: 82 degrees, partly cloudy.
Wind: 5 mph, Varies.
T: 3:06.
Att: 6,638.
Venue: Principal Park.
June 18, 2013