Written by Maj. Brandon Bissell
5th Special Forces Group (Airborne) Public Affairs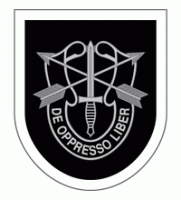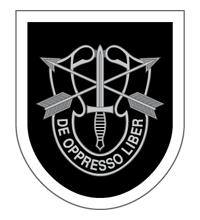 Fort Campbell, KY – The Soldiers of the 1st Battalion, 5th Special Forces Group (Airborne) welcomed its new commander June 13th.
Lt. Col. Andrew Hanson relinquished command of the battalion to Lt. Col. David Diamond during a ceremony held here at Gabriel Field.
Col. Scott Brower, commander of the 5th SFG (A), commended Hanson for his leadership, vision, and outstanding results.
"Although I would be foolish to present to you that one man is solely responsible for the achievements of a battalion, I can assure you that Lt. Col. Hanson was absolutely responsible for providing the leadership, vision and focus for it [the battalion]," said Brower. "Having had the opportunity to serve with Andy [Lt. Col. Hanson] for several years prior to taking command of the battalion I knew exactly what I was getting which is the right man for this job."
Hanson, who has been selected to serve as the operations officer for U.S. Army Special Forces Command, reflected on his tenure in command of the battalion.
"You are a very skilled and professional force full of fantastic Soldiers. It has been my honor to serve with you and for you," stated Hanson. "My time in command went by too fast and I am envious of Lt. Col. Diamond today and wish I was in his shoes."
Diamond, who is no stranger to the Legion having served in the unit off and on since 2001, recognized the tremendous achievements of the battalion under the leadership of Hanson, as well as the exceptional service of the soldiers standing before him and those currently deployed.
Prior to taking command Diamond was assigned to the U.S. Special Operations Command in Washington D.C., in the office of Special Operations Legislative Affairs.